ReNeuron holds inaugral meeting of its new Scientific Advisory Board
The Scientific Advisory Board comprises nine leading academics and industry executives with a world-class breadth of expertise across the Company's areas of operation…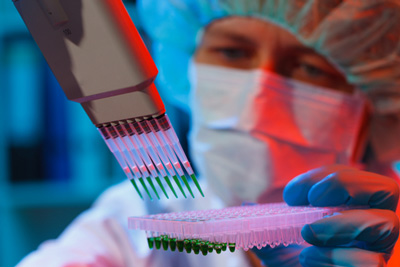 ReNeuron has held the inaugural meeting of its newly-established Scientific Advisory Board.
ReNeuron is a leading, clinical-stage cell therapy development company. Based in the UK, its primary objective is the development of novel cell-based therapies targeting areas of significant unmet or poorly met medical need.  
The Scientific Advisory Board comprises nine leading academics and industry executives with a world-class breadth of expertise across the Company's areas of operation. The meeting was chaired by Dr Mike Owen, who was recently appointed as a Non-executive Director of the Company.
The ReNeuron Scientific Advisory Board comprises:
Dr Mike Owen, Chair
Professor Sir Colin Blakemore
Dr Marie Csete
Professor Trevor Jones CBE
Dr. Thomas Lönngren
Professor Chris Mason
Professor Jack Price
Dr Mahendra S Rao
Dr Lee L Rubin
Scientific Advisory Board will advise on the future direction of cell therapy
The Scientific Advisory Board will provide insight and counsel across ReNeuron's therapeutic programmes and broader research and development activities.  Its role is to advise the Company on strategic matters relating to its scientific and commercial agenda: in particular, the future direction of cell therapy, links to academic, regulatory and industrial organisations and relationships with government bodies, the media and the public, both in the UK and internationally.  It is expected that the Scientific Advisory Board will meet bi-annually.
Commenting on the formation of the Scientific Advisory Board, Olav Hellebø, ReNeuron's CEO, said: "The formal establishment of our Scientific Advisory Board will enable the business to harness the collective knowledge of the Scientific Advisory Board members across all aspects of drug development which will be invaluable as we drive our therapeutic programmes through the clinic and progress our exciting early stage work in exosomes."