Study identifies MDSCs as possible prostate cancer target
MDSCs are immune cells that "expand" when faced with cancer, inflammation or infections, giving them the unique ability to suppress the body's T-cell response to disease…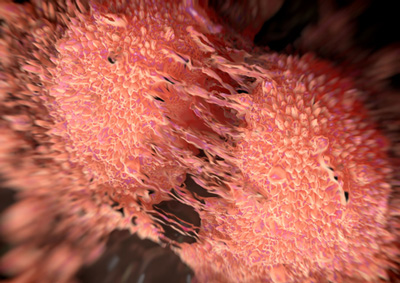 Immune suppressor cells called myeloid-derived suppressor cells (MDSCs) may be important in developing treatments for advanced prostate cancer, according to a study at The University of Texas MD Anderson Cancer Centre.
MDSCs are immune cells that "expand" when faced with cancer, inflammation or infections, giving them the unique ability to suppress the body's T-cell response to disease.
"The tumour microenvironment is made up of a mixture of fibroblasts, infiltrating immune cells and other cells, proteins and signalling molecules," said Y. Alan Wang, Ph.D., associate professor of Cancer Biology. "MDSCs are infiltrating immune cells that promote tumours through their striking lack of immunological response."
Many previous studies have demonstrated a direct tie between MDSC and tumours, yet understanding of MDSC's role in tumour progress, particularly in prostate cancer, has remained largely speculative.
Elimination of MDSCs resulted in a robust anti-tumour response
Using a novel prostate cancer mouse model and patient tumour samples, the scientists showed that depletion of MDSCs suppresses tumour progression. In addition, they also revealed that a cell signalling pathway called Hippo-Yap1 regulated the protein Cxcl5 which was identified as a cancer-secreted chemokine that attracted or "recruited" MDSCs which expressed another protein, Cxcr2. The team was able to show that by blocking the Cxcr2 proteins with small molecule inhibitors, tumour progress was impeded. They also demonstrated that silencing of Yap1 expression in established tumours led to a reduction in MDSC infiltration and inhibition of tumour growth.
"Pharmacologic elimination of MDSCs or blockage of the Cxcl5-Cxcr2 signalling pathway resulted in robust anti-tumour response in vivo and prolonged survival," said  Ronald A. DePinho, M.D., professor of Cancer Biology, and president of MD Anderson. "The targeting of either MDSC recruitment or infiltrated MDSCs may represent a valid therapeutic opportunity in treating advanced prostate cancer."
Wang believes that further studies are needed, which may include combining MDSC inactivation with immunotherapy, including  immune checkpoint inhibitors such as anti-CTLA4, anti PD1 and anti-PD-L1 antibodies.