Nanobiotix to explore NBTXR3 in immuno-oncology
NBTXR3 is a radio-enhancer, using a physical mode of action to destroy cancer cells in any solid tumours, in combination with radiotherapy…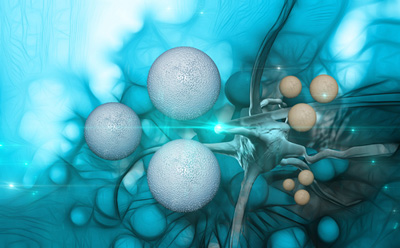 Nanobiotix has announced that, in addition to its current advanced clinical development programme, it has started exploring the use of NBTXR3 for combination in immuno-oncology.
NBTXR3 is a radio-enhancer, using a physical mode of action to destroy cancer cells in any solid tumours, in combination with radiotherapy. Nanobiotix is currently running a global clinical development programme with the product in six indications: a registration trial in soft tissue sarcoma, and Phase I/II trials in liver cancers (HCC and liver metastases), prostate cancer, head and neck cancer and rectal cancer.
Elsa Borghi, Nanobiotix's Medical Director, commented: "With six ongoing indications, our global clinical development of NBTXR3 as a radio-enhancer, is progressing well. This immuno-oncology programme could bring new applications and confirm that additional patient populations could benefit from treatment with NBTXR3."
NBTXR3 could broaden the usage of immuno-oncology therapies
The aim of immuno-oncology is to boost patients' immune systems to fight cancer, through different approaches. It is very efficient for a limited number of patients whose tumours have natural and sufficient immunogenicity. However, to exploit the full potential of immune therapies it is necessary to increase this immunogenicity at tumour level.
Indeed, it has been demonstrated that radiotherapy can be used to improve immunogenicity, by creating Immunogenic Cell Death (ICD) in many situations.  
NBTXR3 nanoparticles' activation enhances the energy deposited where they are injected, improving the cancer cell death and efficacy of radiotherapy. All preclinical models have shown a systematic superiority of cell killing when using NBTXR3 with radiotherapy, compared to radiotherapy alone.
Hence, NBTXR3 could have the potential to be used as an in situ (intratumoural) vaccination that would create ICDs which, in turn, could bring a new dimension and broaden the usage of immuno therapies in oncology.
To explore this brand new field of development opportunities, the Company has launched a preclinical development programme.