Novartis expands immuno-oncology pipeline with Surface Oncology alliance
The agreement gives Novartis access to four preclinical programmes that target regulatory T-cell populations, inhibitory cytokines, and immunosuppressive metabolites in the tumour microenvironment…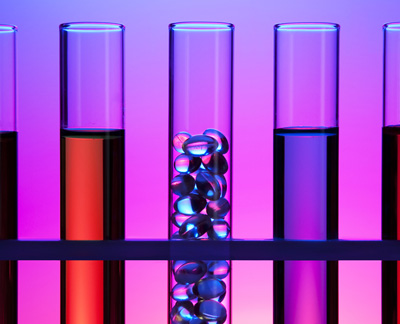 Novartis is adding to its diverse and deep immuno-oncology pipeline through a strategic alliance and licensing agreement with Surface Oncology.
Under the terms of the agreement, Surface is eligible to receive up to $170M in upfront, equity, and near‐term milestone payments. Surface is eligible to receive clinical and commercial milestones and up to double‐digit royalties on product sales. Surface also has the option to retain US development and commercialisation rights for at least half of the collaboration's programs. 
The agreement gives Novartis access to four preclinical programmes that target regulatory T-cell populations, inhibitory cytokines, and immunosuppressive metabolites in the tumour microenvironment. These programmes will be explored as monotherapies and in combination with other complementary therapies in Novartis' immuno-oncology and targeted therapy portfolios.
Commenting on the announcement, Detlev Biniszkiewicz, CEO of Surface, said, "This strategic collaboration reflects our shared commitment to innovation in cancer immunotherapy beyond checkpoint inhibitors. It fuels our pipeline, provides the option to co‐develop and co‐ commercialize half of the partnership programmes, and allows us to further build value as an independent company as we also pursue new programmes outside of the collaboration."    
Mark Fishman, President of the Novartis Institute for BioMedical Research, added: "We have several programmes now in the clinic that aggressively address the complexities of the tumour microenvironment. This alliance with Surface Oncology is another building block in our strategy to develop a portfolio of programmes that we believe will lead the next wave of immuno-oncology medicines."
New collaboration adds to Novartis' growing immuno-oncology pipeline
At the start of 2015 Novartis launched a new immuno-oncology research team led by cancer vaccine pioneer Glenn Dranoff. In a short period of time, this team has rapidly built a broad portfolio of clinical and preclinical programmes focused on stimulating the body's immune system to combat cancers through targeting critical regulatory steps in the anti-tumour immune response. Today the company's immuno-oncology portfolio includes novel checkpoint inhibitors, chimeric antigen receptor T-cell (CART) technology, myeloid cell targeting agents, the T cell stimulating factor IL-15, STING agonists that enhance immune recognition of cancers, and adenosine receptor antagonists and TGF-beta blocking antibodies that overcome immunosuppression in the tumour microenvironment.
Seven of these candidates are already in clinical trials and five more are expected to enter the clinic individually and as combinations by the end of 2016.