Centauri acquires Alphamer technology from Altermune
Centuari has also announced that it has appointed Dr Clive Dix as Chairman and secured the first tranche of a £3M raise to develop its first lead candidate…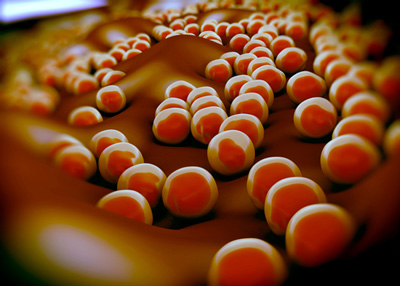 Centauri Therapeutics has acquired the Alphamer technology for drug discovery and development from Altermune Technologies LLC.
Centauri Therapeutics acquired full rights to patents, proprietary compounds, know-how and collaboration/licence agreements from Altermune in exchange for an undisclosed fee.
The company has also announced that it has appointed Dr Clive Dix as Chairman and secured the first tranche of a £3M raise to develop its first lead candidate. The funding will be used to develop its first lead Alphamers against anti-microbial resistant (AMR) pathogens, which pose an increasing threat to human health.
Centauri Therapeutics' decision to acquire the Alphamer platform was made following the publication of a successful preclinical proof of principle study by Professor Victor Nizet, a professor at UCSD, California and a leading academic in the field of antimicrobial immunity.
"A unique opportunity"
Centauri Therapeutics has established a core R&D facility at Discovery Park in Sandwich, Kent, with an experienced team of industry scientists focused on discovery, optimisation and development of novel Alphamers targeting acute hospital acquired infections.
Commenting on the announcements, Mike Westby, CEO of Centauri Therapeutics, said: "The emergence and rapid global spread of AMR pathogens means that there is a large potential market to treat life-threatening intractable diseases. Alphamers are chemically synthesised molecules designed to redirect the body's own immune system to more effectively fight infection. As well as the new financing announced today we are also proud to announce the appointment of Clive Dix as our Chairman. Clive's experience in successfully developing therapeutic platform technologies will be invaluable."
Clive Dix, Chairman of Centauri Therapeutics, added: "The Alphamer platform technology is a unique opportunity to assemble well-characterised building blocks to produce novel and IP-protected medicines. Centauri Therapeutics has assembled a team of industry-experienced R&D scientists guided by a proven leadership."