Leicester's Dr Echalier awarded Domainex's Discovery STAR AWARD
This award will give Dr Echalier access to the drug discovery capabilities of Domainex in support of her research…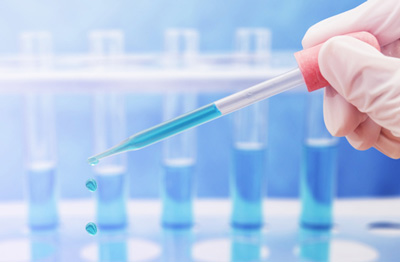 The recipient of Domainex's latest Discovery STAR Award has been announced as Dr Aude Echalier, Lecturer in Structural Biology of Cancer Related Targets at the University of Leicester.
This award will give Dr Echalier access to the drug discovery capabilities of Domainex in support of her research, which aims to target deubiquitinase enzymes (DUBs) leading to a new treatment for diffuse large B‐Cell lymphoma (DLBCL).
"Domainex received a number of strong applications for this year's Discovery STAR Award scheme, but Dr Echalier's project really stood out as she had in place a great drug target and all the elements needed to start a discovery project," said Trevor Perrior, Director of Research at Domainex.  He went on to say: "We very much welcome the opportunity to help Dr Echalier identify inhibitors of this enzyme, and hope that by generating drug-like chemical starting points she will be able to access further funding that will support the development of a new treatment for this disease."
Dr Echalier will have access to Domainex's LeadBuilder technology
Domainex will provide Dr Echalier with expert drug discovery guidance and access to its unique LeadBuilder virtual hit screening technology. Following the identification of hits using this approach, Dr Echalier, who has been working with the Leicester Drug Discovery and Diagnostics Centre, will co-ordinate further testing of these hits and then, with support from Domainex, she will seek additional funding to develop these towards potential new drug candidates for treatment of this form of non-Hodgkin lymphoma.
Dr Echalier of the University of Leicester said, "I am delighted to have been successful in securing the prestigious Discovery STAR award from Domainex. Their LeadBuilder platform is a proven approach to rapidly identifying virtual hit compounds with significantly enhanced hit rates in subsequent bioassays. I look forward to working with the team at Domainex to identify drug-like small molecule inhibitors of our chosen deubiquitinase in the near future and to progressing these into a programme of drug discovery."