How to be a research scientist: A conversation with Novo Nordisk's Rahul Kapur
Posted: 23 November 2016 | Rahul Kapur, Head of Medical Affairs, Novo Nordisk UK and Ireland | No comments yet
We caught up with Novo Nordisk's Rahul Kapur, to find out what it's like to be at the forefront of diabetes research and what it takes to get there…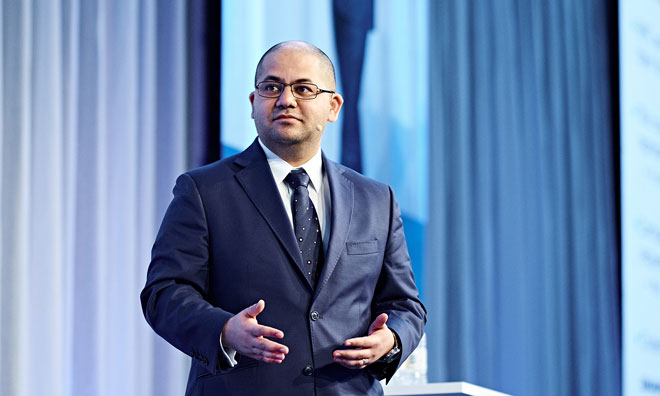 Throughout my time as a medical student, my dream was to go into research. After gaining my medical licence, I got the opportunity to work on a research fellowship for nine months at the Steno diabetes centre.
It's a specialised centre in patient care, research, prevention of diabetes and in education of health care professionals within diabetes, which treats more than 5,700 people annually in Denmark.
Unconventional PhD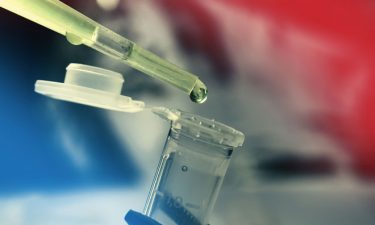 While I was in Denmark I found out about a programme that the Danish government sponsored called the Industrial PhD. This was a collaboration between the government and industry which allowed people to pursue their PhDs while working for industry on commercially feasible projects.
This differs from the traditional PhD where you do research in a university, and instead allowed me to gain valuable work experience as an employee working on research that could lead to a commercially viable idea, molecule, medicine etc., but also counted towards my PhD thesis, with the Danish government covering half of the costs.
Drug development
I applied for the programme with Novo Nordisk and the Hagedorn Research Institute and was employed to work on early drug development which, as a young research scientist, was a fantastic experience as it gave me insights into what it really takes to go from an idea to novel treatments for patients.
Beta cell regeneration research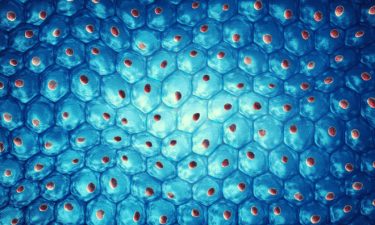 After working in the field of beta cell regeneration for three and a half years, getting my PhD and attending business courses, I stayed at Novo Nordisk and worked as a research fellow in R&D for six months.
I then transitioned to the Medical Affairs department, as I wanted to utilise my medical degree as well as my background and experience with science and research.
Key research area: Diabetes
Diabetes therapy has been my main research focus throughout my career, but of course as a medical student I did some clinical research in different fields; from neurology to plastic surgery. But aside for forays into areas such as obesity and cardiovascular outcome trials, my career has been dedicated to diabetes.
I have been lucky enough to conduct research in some fascinating areas including the genetics of both type 1 and type 2 diabetes, drug discovery, beta cell regeneration and a very interesting project looking at stem cells and how they could turn into beta cells.
Nanobody technology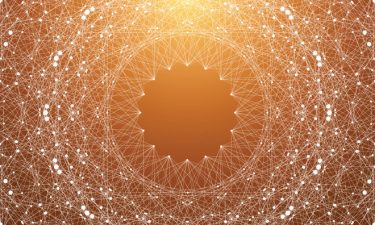 In Novo Nordisk we are always looking at different avenues of research in order to support our mission to defeat diabetes and improve patients' lives. From basic university research to newer innovations such as nanobody technology.
There are lots of exciting different avenues and opportunities we need to explore to improve diabetes care for patients, and we are working closely with all of our partners in order to do that.
Professional partnerships
There are so many of our partnerships that have moved diabetes therapy forward, in many different ways. These partnerships started right from my PhD days with the Steno Diabetes Centre, and the Hagedorn Research Institutes, to now in Medical Affairs, working in partnership with the NHS and patient organisations such as Diabetes UK.
It's hard to say if a particular partnership has moved things forward more than others, as we all look at it from different angles. In some partnerships we may be looking at the basic science which might move thing forward quite quickly, while with others we'll be looking at patient care, where small changes could lead to potentially big impacts on patients' lives over time.
From a personal standpoint, I have had many mentors and great partnerships. From my days in research when I worked with people like Ole Madsen and Allan Karlsen, to people in medical affairs such as Klaus Henning Jensen or Kirstine Brown Frandsen, CVP of Novo Nordisk global Medical Affairs.
A patients' quality of life
Also talking to senior people out in the field of diabetes has taught me a lot about diabetes therapy and patient's quality of life, especially people in the NHS such as Dr Partha Kar and other healthcare professionals around the world such as Dr Chantal Mathieu from Belgium. I've been very fortunate to learn from many great people.
To defeat diabetes we must focus on the greatest unmet needs of people with diabetes; ensuring people are diagnosed earlier, improve diabetes care and tackle the rise of type 2 diabetes in cities. Source
Looking to the future
Over the next five years, what I'd hope to achieve is to continue to be part of bringing more innovative therapies to patients and really see how we can make an impact on people's quality of life; because it's not just about extending life and reducing glucose numbers, it's about giving patients a better quality of life so that they feel better day-to-day.
Social media and the impact of Big Data
In my career I want to continue to work with innovative therapies and, to bring other innovative solutions to patients. With big data and social media it's getting easier to reach people with diabetes and perhaps we can use these as tools to help them achieve a better quality of life and care, so this is something I'd like to work on.
Ultimately, I enjoy leading and inspiring teams in diabetes in order to make a difference and bring innovations to patients, and this is something I want to continue doing.
Rahul Kapur currently works as Head of Medical Affairs, for Novo Nordisk UK and Ireland, joining in 2015. Prior to this, he held other medical roles for Novo Nordisk, based in Copenhagen, more recently as Senior Global Medical Advisor at Novo Nordisk A/S, following his role as a Research Scientist for Novo Nordisk in the department of stem cell biology at the Hagedorn Research Institute.
Dr Kapur has a specific research interest in hypoglycaemia, stem cell biology and beta cell regeneration, for the treatment of type 2 diabetes. He has been the recipient of several awards and scholarships, including an Industrial PhD fellowship from the Danish Agency for Science, Technology and Innovation and has been lead or contributing author to articles on the genetics of type 2 diabetes and beta cell regeneration as well as hypoglycemia clinical research in diabetes. Dr Kapur is a licensed Medical Doctor from the St Johns Medical College in India.