3D bioprinting – from science fiction to reality?
The global 3D bioprinting market is predicted to reach $1.8 billion in revenue by 2027. IDTechEx's Dr Nadia Tsao explains why…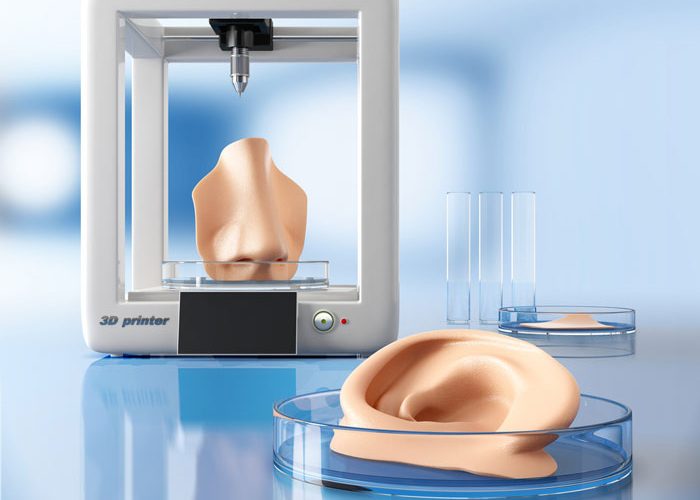 After over 15 years of research and development in academia and industry, several main applications of 3D bioprinting technology are ready to be realised. In IDTechEx's new report 3D Bioprinting 2017 – 2027: Technologies, Markets, Forecasts, the global 3D bioprinting market is predicted to experience a period of high growth to reach a size of $1.8 billion by the year 2027.
Biological mimicry
3D bioprinting, defined as the layer-by-layer deposition of cells to create a final 3D construct, provides users with the unique ability to create artificial tissue that closely resembles native tissue in form and function from basic biological building blocks.
This biological mimicry not only enables a more efficient use of research resources by yielding physiologically relevant results, but also has applications in regenerative medicine.
The latter application has long been the holy grail of 3D bioprinting technology, and promising animal trials of 3D bioprinted tissues in the past year suggest that a future where humans can replace damaged and failing organs by simply 3D bioprinting a new one may not be limited to science fiction after all.
Rapid commercial expansion
In the short term, the next few years are set to be an exciting time of rapid expansion for the 3D bioprinting industry.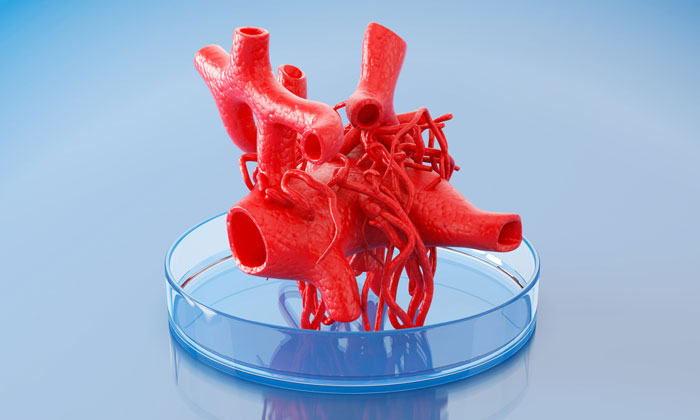 Commercial interest in 3D bioprinting has risen greatly – already the first four months of 2017 has seen the release of three new affordable 3D bioprinters from manufacturers Aether, BioBots, and Cellink.
Over the past year, 3D bioprinting service bureaus have experienced significant growth and are partnering with several multi-national corporations in the consumer products and pharmaceutical industries. IDTechEx report contextualises these activities, and discusses the key drivers of the 3D bioprinting industry as well as providing insight into the market trends observed.
One such market trend is the increasing versatility of 3D bioprinters. Users can now easily incorporate several 3D bioprinting technologies into their construct without involving a second or third machine.
IDTechEx's new report profiles and benchmarks the four main 3D bioprinting technologies of inkjet, extrusion, laser-induced forward transfer, and microvalve printheads.
The report details key specifications, technology subtypes, and includes a SWOT analysis of each printhead technology. Alternative technologies for the creation of 3D biological structures are also introduced in the report.
Regenerative medicine
3D bioprinting has applications in several high value markets, and the greatest impact of 3D bioprinting is expected to be in regenerative medicine. However, the realisation of regenerative medicine solutions is not expected within the next decade.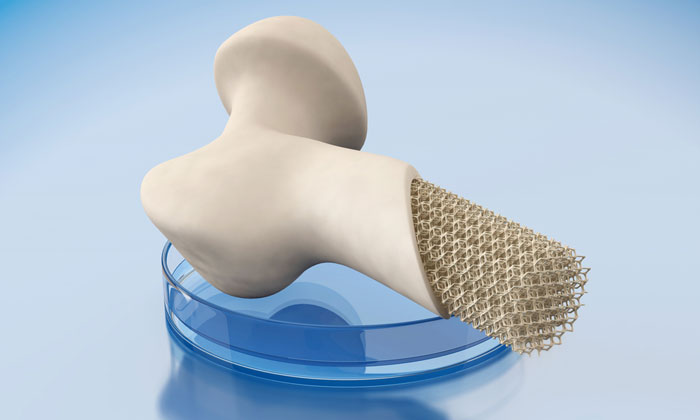 Current and future applications of 3D bioprinting covered in the report include the testing of cosmetics and other consumer goods, drug screening for the pharmaceutical industry, personalised medicine, regenerative medicine, cell-based biosensors, food and other animal products, education, academic research and bionics.
IDTechEx Research
The recent increase in interest and excitement for 3D bioprinting bodes well for the future. In this report, IDTechEx forecasts that the overall 3D bioprinting market is set to reach $1.8 billion by the year 2027. This is driven by demand for both 3D bioprinters, and 3D bioprinted tissues, and additional 10-year forecasts for these product markets are included in the report.
Though regenerative medicine is not expected to be a significant market within the next 10 years, it has and will be a major influence on the 3D bioprinting market. As such, a separate chapter of the report is dedicated to discussing the future for 3D bioprinting in regenerative medicine.
Insights and knowledge of the industry were obtained through primary interviews with key stakeholders in 3D bioprinting companies, and these interviews also form the basis of the company profiles included at the end of the report.
About IDTechEx
IDTechEx guides your strategic business decisions through its Research and Events services, helping you profit from emerging technologies. We provide independent research, business intelligence and advice to companies across the value chain based on research activities and methodologies which provide data sought by business leaders, strategists and technology scouts to aid their critical business decisions. To discuss your needs please contact us at [email protected] or see www.IDTechEx.com.