Johnson & Johnson announces new collaboration with Stop TB Partnership's Global Drug Facility to enhance access to Anti-TB Compound
Johnson & Johnson announced that its affiliate Janssen Pharmaceutica NV has entered into a novel collaboration with the Stichting International Dispensary Association…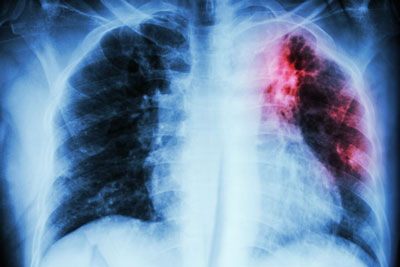 Johnson & Johnson today announced that its affiliate Janssen Pharmaceutica NV (Janssen) has entered into a novel collaboration with the Stichting International Dispensary Association (IDA), a procurement agent for the Stop TB Partnership's Global Drug Facility (GDF), to facilitate access to the Company's anti-tuberculosis medicine. This public-private partnership was established by the newly formed Janssen Global Public Health and is the latest in the Company's overall efforts to improve public health.
"Multidrug-resistant tuberculosis is a complex public health problem" said Paul Stoffels, M.D., Chief Scientific Officer, Johnson & Johnson and Worldwide Chairman of Janssen. "We feel we have a responsibility to work together with others in the TB community in order to tackle this challenge."
More than 130 low- and middle-income countries outside of the United States will now be able to obtain this new anti-tuberculosis medicine through the procurement processes of GDF and its agent, the IDA.
"We are committed to enhancing access to medicines through public-private partnerships, differentiated pricing and responsible use and distribution of medicines," said Adrian Thomas, M.D., Vice President of Global Market Access at Janssen. "We believe that the collaboration with the Stop TB Partnership's Global Drug Facility is a good example of how we can contribute to the collective global access response for public health medicines."
Janssen has a long legacy of working to improve access to and appropriate use of medicines for diseases of great unmet need, including HIV/AIDS, tuberculosis, and other diseases impacting the developing world and emerging markets.
"Our goal is to work with the GDF to facilitate access while ensuring appropriate use of medicines," says Wim Parys, M.D., R&D Head, Global Public Health at Janssen.
Johnson & Johnson is committed to advancing global health. Its family of companies has launched and continues to support a variety of comprehensive efforts toward strengthening the health of communities, improving maternal and child health, and preventing the spread of infectious and preventable diseases worldwide.  For more information on Johnson & Johnson global health programs, visit www.jnj.com.