MGB Biopharma and Strathclyde to develop new MGB anti-infectives
MGB Biopharma and the University of Strathclyde are to extend their existing collaboration to develop novel MGB anti-infectives…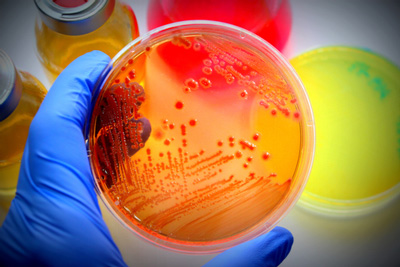 MGB Biopharma and the University of Strathclyde have announced that they have agreed terms to extend their collaboration and to a Licence Option Agreement that aims to develop novel MGB anti-infectives designed to overcome efflux pump mediated bacterial resistance, commonly seen in Gram-negative pathogens.
The Agreement provides MGB Biopharma access to additional intellectual property owned by University of Strathclyde relating to DNA Minor Groove Binders.
MGB Biopharma has already acquired rights to the proprietary minor groove binder (MGB) platform, developed at the University of Strathclyde, with exclusive worldwide licensing rights for all anti-infective fields. The University of Strathclyde has been carrying out further research to develop anti-infectives intended to provide and/or modify DNA Minor Groove Binders with an ability to overcome/prevent efflux pump resistance as drug development candidates. This Agreement provides MGB with anti-bacterial and anti-fungal rights to the intellectual property arising from this research.
Commenting on the announcement, Miroslav Ravic, CEO of MGB Biopharma, said: "We are delighted to be extending our relationship with the University of Strathclyde and to be in a position to progress its important research into a key mechanism of antibacterial resistance.  This new Agreement will allow MGB biopharma to expand our anti-infectives portfolio by initially adding novel compounds targeting susceptible and resistant Gram-negative pathogens to add to our lead compound MGB-BP-3 which is effective against Gram-positive bacteria."
Professor Colin Suckling, Research Professor at Strathclyde's Department of Pure and Applied Chemistry, added: "We have been pleased to see the successful completion of the Phase 1 clinical trial for our lead compound for C Diff treatment. This has been made possible by the hard work of MGB Biopharma and we are now delighted to be able to continue our partnership with the company in the discovery and development of novel antibacterial and antifungal agents."