Forbion invests in Akarna Therapeutics' $15 Million Series B Financing
Akarna has said it will use the funds to accelerate the development of its lead FXR agonist drug candidate…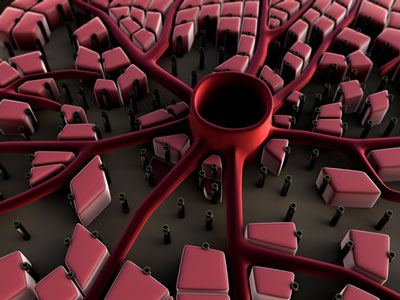 Forbion Capital Partners has announced its investment, as lead investor, in Akarna Therapeutics.
Akarna has closed a $15 million Series B preferred stock financing. Forbion will join existing investors New Science Ventures and Third Point to complete the round.
Akarna has said it will use the funds to accelerate the development of its lead FXR agonist drug candidate through human proof-of-concept studies in patients with non-alcoholic steatohepatitis (NASH), a progressive form of fatty-liver disease for which there are no approved therapies.
"Patients suffering from this debilitating liver disease desperately need therapies that are effective and well-tolerated," said Dr Raju Mohan, Chief Executive Officer of Akarna.  "We believe our lead drug candidate has the potential to treat NASH while avoiding some of the significant side effects associated with other therapies in development. We have an outstanding group of investors that share our vision."
Commenting on his company's investment in Akarna, Marco Boorsma, Partner at Forbion, said: "Akarna's team has an impressive track record of developing novel compounds targeting diseases with significant unmet medical need. We are excited to participate in this round with New Science Ventures and Third Point to support Akarna's efforts to develop a best-in-class therapy for the progressive liver disease NASH, which is projected to become the leading indication for liver transplant by 2020 surpassing chronic hepatitis C and alcoholic liver disease."
Akarna's FXR agonist candidate demonstrated robust in vivo proof of concept
FXR is a nuclear hormone receptor expressed in the liver, intestine, kidney and fat (adipose) tissue. FXR has been a target of great interest to biotech and pharmaceutical companies over the past decade because of its role as a master regulator of carbohydrate and lipid metabolism, bile-acid homeostasis, inflammation and fibrosis, all of which are associated with the pathology and progression of NASH. FXR is a clinically validated target for NASH and other liver diseases, such as primary biliary cirrhosis (PBC).
Akarna has demonstrated robust in vivo proof of concept with its lead FXR agonist candidate in animal models of steatosis and fibrosis. The company says it believes that its lead compound should provide a broad therapeutic window in which to significantly increase the activity of FXR in the target tissue, thereby having a profound impact on fibrosis, the key underlying pathology of NASH.