Global team aims to bring next generation CAR T-cell therapies to children with solid tumours
The Mark Foundation for Cancer Research awards ~$12 million to Cancer Grand Challenges Team to develop new immunotherapies for childhood solid tumours.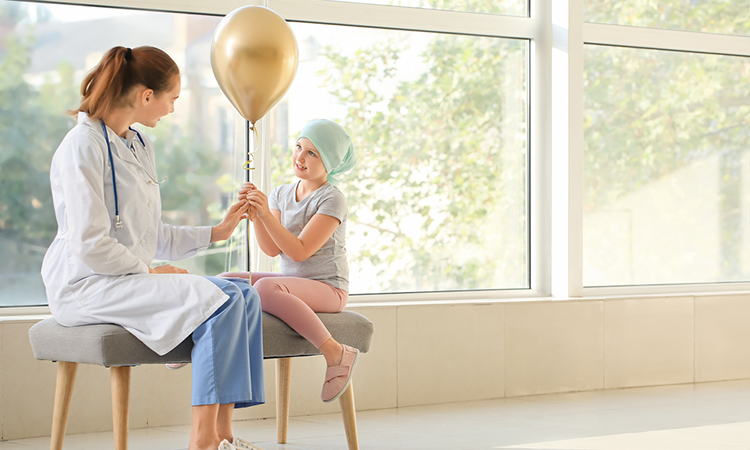 The Mark Foundation for Cancer Research, US, has announced a new ~$12 million grant to support a global team developing novel immunotherapies for children with solid tumours through Cancer Grand Challenges, an international funding initiative aiming to answer some of the biggest questions facing cancer research worldwide. With this award, the NexTGen team, led by Professor Catherine Bollard (Children's National Hospital, US) and Dr Martin Pule (University College London, UK), seeks to build a deeper understanding of childhood brain tumours and sarcomas, leading to the development of effective CAR T-cell therapy treatments for these patients.
"Our vision is that CAR T-cell therapy for solid childhood cancers will be at the front line within a decade, improving outcomes for children with the poorest prognosis and mitigating the toxicities of our current standard of care. By bringing together a critical mass of diverse researchers with a focus on bench to bedside and back again, we believe we'll overcome current challenges and realise this vision," said Pule.
"While CAR T-cell therapy is well on its way to revolutionising care for patients with certain blood cancers, there is much work to be done for this treatment to be effective on solid tumours," said Dr Ray DuBois, executive chairman of the board of The Mark Foundation for Cancer Research. "The Mark Foundation is proud to support this outstanding Cancer Grand Challenges team working to accelerate the next generation of CAR T-cell therapies to save the lives of children with currently incurable disease." 
"What excites me most about our team is the energised, passionate group of people we have brought together, who might not have collaborated otherwise. We are also excited to unite world-renowned scientists with rising stars who will bolster our programme and who we believe will become the future leaders in the childhood oncology field," said Bollard. "With this Cancer Grand Challenge, we hope to bring next-generation CAR T-cell therapies to children with solid cancers. Big problems remain to be addressed, but we believe that they can be solved, and we are the team to solve them."