Plasticell and Pierre Fabre in brown fat enhancement collaboration
Plasticell and Pierre Fabre are to work together to discover plant-based products that enhance the metabolic function of brown adipose tissue…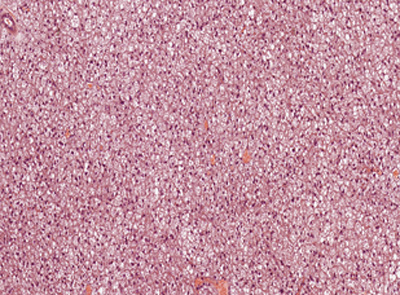 Plasticell and Pierre Fabre are to work together to discover plant-based products that enhance the metabolic function of brown adipose tissue (BAT) – also known as 'brown fat'.
BAT is a highly specialised fat tissue that burns excess calories to produce heat. Though abundant in newborn babies, where it is essential to maintain body temperature, the levels of brown fat decline with age, making the tissue difficult to source for medical research. Using its stem cell differentiation platform (CombiCult), Plasticell has developed a robust and highly efficient method of producing rare BAT cells directly from human adipose-derived stem cells (ADSCs), which are easily sourced and relatively abundant. Higher levels of BAT are correlated with leaner individuals and increased glucose tolerance, suggesting that BAT activation may protect against weight gain, obesity and related diseases such as diabetes.
As part of the collaboration, Plasticell will screen Pierre Fabre's 'Nature Open Library' collection, one of the most important private plant libraries in the world numbering over 15,000 phytochemical extracts, to identify natural products that increase the metabolic activity and other specific functions of BAT. In addition, Plasticell scientists may collaborate with Pierre Fabre botanists, phyto-chemists and regulatory specialists in the further development of products.
The collaboration aims to develop functional foods or nutraceuticals
The collaboration will focus initially on screening extracts derived from the edible parts of plants, with the aim of developing functional foods or nutraceuticals.
Commenting on the collaboration, Laurent Audoly Director R&D Pierre Fabre Pharmaceuticals, said: "This first collaboration with "Nature Open Library" in UK demonstrates that our open innovation initiative can really promote new uses of plant extracts in many areas or domains, worldwide. We are confident and will do our best with Plasticell's team to succeed in this project."
Dr Yen Choo, the Chairman of Plasticell, added: "Obesity is the leading preventable cause of death, however only a handful of drugs exist to treat this condition – these have at best modest efficacy and potentially serious side effects. We aim to discover safe natural products that act on a newly discovered subtype of adipose tissue to increase the body's energy expenditure, promoting weight loss without dieting and exercise."