Commense advances childhood health microbiome platform
Commense has advanced its development platform, named its founding scientists and advisors, and executed an exclusive license in the microbiome field…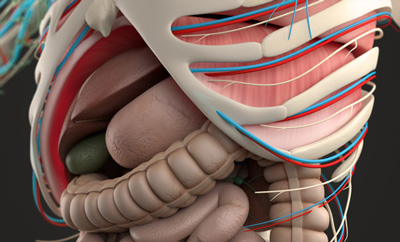 Commense, a PureTech Health business, has advanced its discovery and development platform, named its founding scientists and advisors and executed an exclusive license in the microbiome field.
Commense is a business that focuses on preventing and treating disease through microbiome-based interventions in infancy and early childhood
"A child's early interactions with microbes can play an essential role in health and are believed to impact the later development of serious conditions such as asthma, food allergies, type 1 diabetes and rheumatoid arthritis," said David Steinberg, co-founder of Commense and Executive Vice President at PureTech. "We are pleased to advance our work in the early childhood microbiome with the expansion of our pipeline and the addition of an esteemed group of advisors."
Commense's work builds on the decades of data supporting the "hygiene hypothesis," which suggests that a lack of early childhood exposure to key microbes increases the risk of numerous early childhood diseases common in developed countries. Commense is developing a pipeline of novel therapeutics for the prevention and treatment of disease based on a deep understanding of these human/microbe interactions and their impact on health. Supporting this pipeline is Commense's platform to characterise and design microbiome-based therapeutics to potentially restore these "missing microbes," along with a suite of technologies designed to improve measurement and diagnosis, delivery and microbial colonisation.
Exclusive license
Commense has obtained a license from New York University on a key building block of its platform, an approach focused on replenishing and bolstering the microbial exposure that a baby experiences at birth during passage through the birth canal. This technology is designed to enable microbial transfer in newborns who may not receive the vaginal microbiome, including those delivered by caesarean section (C-section).  
Numerous studies have documented associations between C-sections and increased rates of allergies, immune disorders, asthma, autism and obesity. In the United States, about one in three babies is delivered by C-section, and in some countries the rate of C-section exceeds 50 percent.
Founding Scientists and Advisors
Commense has also named its founding scientists and advisors:
Rob Knight, Ph.D., (Scientific Advisory Board (SAB) Member)
Maria Gloria Dominguez-Bello, Ph.D., (Scientific Co-Founder and SAB Member)
Martin J. Blaser, M.D., (Scientific Co-Founder and SAB Member)
B. Brett Finlay, Ph.D., (Scientific Co-Founder and SAB Member)
Joseph St. Geme III, M.D., (Advisor and SAB Member)
Sam Kass, (Advisor and Commense Board Member)
"The more we learn about the microbiome, the more we realise how fundamental it is to human health," said Dr Blaser. "We believe that one of the most important windows of exposure to beneficial microbes is at birth, so Commense represents a critical step forward for infants and mothers."