Regeneron and Intellia collaborate to discover CRISPR/Cas therapeutics
Posted: 12 April 2016 | Victoria White, Digital Content Producer | No comments yet
In addition to the discovery, development and commercialisation of new therapies, the companies will focus on technology development of the CRISPR/Cas platform…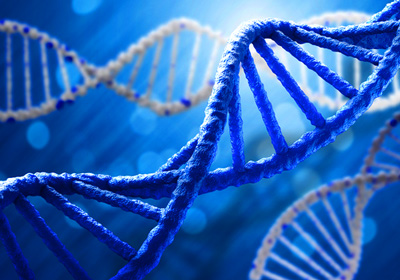 Regeneron and Intellia Therapeutics are to collaborate to advance CRISPR/Cas gene-editing technology for in vivo therapeutic development.
In addition to the discovery, development and commercialisation of new therapies, the companies will focus on technology development of the CRISPR/Cas platform.
Under the terms of the six-year agreement, Regeneron has the exclusive right to discover and develop CRISPR-based products against up to 10 targets, focused primarily on therapies for a broad range of diseases that may be treated by editing genes in the liver. Of the 10 targets, Regeneron can select up to five non-liver targets. Non-liver targets from Intellia's ongoing and planned research, as well as targets included in another Intellia collaboration, are excluded from this collaboration.
Intellia will receive a $75 million upfront payment and is eligible to receive significant milestone and royalty payments on potential Regeneron products. Intellia and Regeneron have agreed to co-develop and co-commercialise a certain number of targets that are generated during the collaboration. Transthyretin amyloidosis is the first target to be jointly developed by the companies. Regeneron has also agreed to invest up to $50 million in Intellia's next equity financing.
Collaboration holds 'real promise' for serious diseases
Commenting on the collaboration, George D. Yancopoulos, M.D., Ph.D., Chief Scientific Officer of Regeneron and President of Regeneron Laboratories, said: "Our industry-leading human genetics research with the Regeneron Genetics Center is already identifying important genetic targets, building on our long-standing expertise in genetic engineering. We believe combining these capabilities with Intellia's technology holds real promise for serious diseases that have been historically difficult to address, and expands our ability to help patients where antibody-based therapies may not be the optimal solution."
Nessan Bermingham, Ph.D., Chief Executive Officer and Founder, Intellia Therapeutics, added: "We are excited to be partnering with Regeneron, an industry leader in human genetics research. Regeneron's focus on advancing science to medicine is an excellent fit with Intellia's approach, and together, we aim to bring potential cures to patients who are suffering from life-threatening rare diseases and genetic diseases."