Positive preclinical results for lenvatinib + everolimus in kidney cancer
Posted: 19 April 2016 | Victoria White, Digital Content Producer | No comments yet
New preclinical data show the combination of lenvatinib and everolimus yield greater antitumour activity than either agent alone in kidney cancer…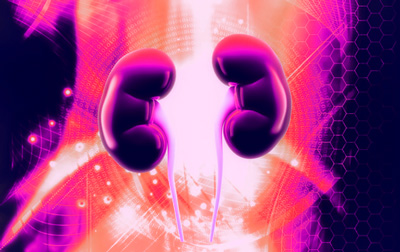 A preclinical study of lenvatinib plus everolimus demonstrates enhanced inhibition of vascular endothelial growth factor (VEGF) and fibroblast growth factor (FGF)-induced angiogenesis than for either agent alone in human endothelial cell models.
The combination also showed synergistic enhancement against bFGF- driven angiogenesis, distinguishing this from other VEGFR2 tyrosine kinase inhibitors (TKIs).
Commenting on the preclinical results, Dr Takashi Owa, Chief Medicine Creation Officer Oncology Business Group, Corporate Officer, Eisai, said: "Lenvatinib and everolimus appear to be working together to produce significant combination effects, including synergistic antiangiogenic and additive antiproliferative activities against human umbilical vein endothelial cells (HUVEC). This is because the agents together simultaneously inhibit VEGFR-TK/FGFR-TK and mammalian target of rapamycin (mTOR). In preclinical models, this study examined the inhibition of molecular drivers of cancer associated with development of new blood vessels that tumours need for growth and drivers of rapid growth of cancer cells. The study revealed a possible mechanistic basis of the combination of these two drugs, which could explain the observed magnified clinical benefit."
Lenvatinib is indicated for the treatment of adult patients with progressive locally advanced or metastatic, differentiated (papillary, follicular, Hürthle cell) thyroid carcinoma (DTC) refractory to radioactive iodine (RAI). Lenvatinib is an oral multiple receptor tyrosine kinase (RTK) inhibitor that selectively inhibits the kinase activities of vascular endothelial growth factor (VEGF) receptors in addition to other proangiogenic and oncogenic pathway-related RTKs including fibroblast growth factor (FGF) receptors FGFR1, 2, 3, and 4; the platelet-derived growth factor (PDGF) receptor PDGFRα; KIT; and rearranged during transfection (RET) proto-oncogene.
A recent Phase II study found lenvatinib in combination with everolimus significantly extends Progression-Free Survival in unresectable advanced renal cell carcinoma (RCC), when compared to either treatment alone. People treated with the combination regimen experience a median progression-free survival of 14.6 months compared with 5.5 months for those who receive everolimus alone.
Enhanced effect of lenvatinib plus everolimus demonstrated in renal cell carcinoma models
The enhanced effect of the combination lenvatinib plus everolimus is also demonstrated in a second study in human renal cell carcinoma xenograft models. Results indicate that lenvatinib in combination with everolimus causes significant antitumour effects through the potent antiangiogenic activity of lenvatinib and direct antitumour activity of everolimus. Gene expression analysis also supports the mode of action in this model.
"These preclinical data demonstrate our ongoing search for molecules that go on to be used in clinical practice to help patients living with life-limiting diseases, such as kidney cancer. We are encouraged by these data as they further support our Marketing Authorisation Application (MAA) to bring this combination to patients with kidney cancer," commented Gary Hendler, Chief Commercial Officer Oncology Business Group, Chairman and CEO Eisai EMEA.
In January 2016, Eisai submitted a new Marketing Authorisation Application to the European Medicines Agency (EMA) for the use of lenvatinib in combination with everolimus for advanced renal cell carcinoma in people who have received one prior VEGF-targeted therapy. A similar application has already been submitted to the Food and Drug Administration in the US. Lenvatinib was granted an accelerated assessment for advanced RCC in Europe by the EMA in October 2015.