AstraZeneca's genomics initiative to transform drug discovery
Posted: 22 April 2016 | Victoria White, Digital Content Producer | No comments yet
AstraZeneca has launched an integrated genomics initiative to transform drug discovery and development across its entire research and development pipeline…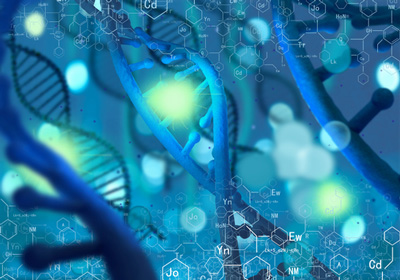 AstraZeneca has launched an integrated genomics initiative to transform drug discovery and development across its entire research and development pipeline.
The initiative includes new collaborations with Human Longevity, the Wellcome Trust Sanger Institute and The Institute for Molecular Medicine. AstraZeneca will also establish an in-house Centre for Genomics Research which will develop a bespoke database comprising genome sequences from samples donated by patients in its clinical trials together with associated clinical and drug response data.
AstraZeneca believes that embedding genomics across its research and development platforms will: deliver novel insights into the biology of diseases; enable the identification of new targets for medicines; support selection of patients for clinical trials; allow patients to be matched with treatments more likely to benefit them.
Commenting on the new initiative, Menelas Pangalos, Executive Vice President, Innovative Medicines & Early Development at AstraZeneca, said: "Using the power of genomics is the foundation of our ambition to develop the most innovative and impactful treatments for patients. With the advent of next generation sequencing and the increased sophistication of data analysis, the time is now right to immerse ourselves fully in the international genomics community through these pioneering collaborations and through the creation of our own genome centre. We will leverage information from up to 2 million genome sequences, including over 500,000 from our own clinical trials, to drive drug discovery and development across all our therapeutic areas. Genomics will be fundamental to our laboratory research, our clinical trials and the launch of our medicines for patients.
AstraZeneca makes pioneering collaborations
AstraZeneca aims to share up to 500,000 DNA samples with Human Longevity, from which Human Longevity will sequence full genomes and deploy its state-of-the-art machine learning, pattern recognition and other analytical techniques. These genomic samples will include those donated by patients under optional informed consent in AstraZeneca's clinical trials. AstraZeneca will also gain access to Human Longevity's unique database of up to 1 million integrated genomic and health records to add to its analysis.
AstraZeneca's in-house Centre for Genomics Research will focus on the creation and use of a bespoke database of genome sequences from samples donated by patients in its clinical trials over the past 15 and over the next 10 years, integrated with associated clinical and drug response data. In addition, the Centre will access up to 500,000 genomes available through AstraZeneca's collaborations and from the public domain.
In addition, AstraZeneca will establish a research team led by a genomics expert of international reputation, embedded within The Wellcome Trust Sanger Institute's world-renowned Genome Centre. AstraZeneca will share genomic samples and associated clinical data, plus its drug development expertise across core therapy areas. The two parties will identify new targets and biomarkers with potential use in diagnostic tests.
AstraZeneca will also collaborate with The Institute for Molecular Medicine to study genes of interest in the Finnish population, which is known to carry a higher than normal frequency of rare variants. Additionally, Finland has an integrated health record system supported by a national biobanking law that facilitates recall of volunteers for thorough clinical evaluation.