Iceni Pharmaceuticals launches to repurpose cancer therapies
Posted: 25 May 2016 | Victoria White, Digital Content Producer | No comments yet
The company's lead product Cilcane (generic name cilengitide) is being repurposed by Iceni as a first-in-class treatment for multiple myeloma…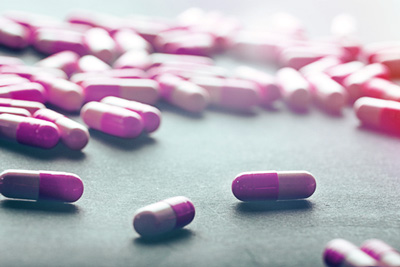 A new company, Iceni Pharmaceuticals has been launched with the focus to develop repurposed and reformulated cancer therapies.
The company's lead product Cilcane (generic name cilengitide) is being repurposed by Iceni as a first-in-class treatment for multiple myeloma. Iceni has demonstrated in preclinical studies that Cilcane is effective as a combination therapy when given with proteasome inhibitors such as bortezomib, and that this approach may also be applicable to breast and other cancers. Iceni has a broad intellectual property portfolio covering the formulation and methods of use of Cilcane. Cilengitide was formerly in late-stage clinical trials in glioblastoma with Merck Serono.
Phase II trial of cilengitide planned for 2017
Iceni Pharmaceuticals has said it is planning a Phase II safety/efficacy trial of Cilcane starting in 2017 aimed at relapsed refractory patients who have already received one prior therapy of proteasome inhibitor. The Company has appointed several leading authorities on cilengitide and multiple myeloma to its scientific advisory board. This includes: Annalisa Jenkins, previously Head of Global Research & Development at Merck Serono, during the time cilengitide was in development; Dr Bruno Osterwalder, previously Senior VP (Oncology) at Merck Serono; Gareth Morgan, MD, PhD, FRCP, FRCPath, Professor of medicine and pathology and director of the Myeloma Institute for Research and Therapy at the University of Arkansas for Medical Sciences (UAMS); and Prof. Dr Horst Kessler, Munich Technical University, and a named inventor of cilengitide.
Commenting on the company's cilengitide programme, Dr John March, CEO at Iceni Pharmaceuticals, said: "We are excited by the prospect of repurposing cilengitide as a novel combination therapy for the treatment of multiple myeloma and building on its established safety profile to improve the clinical outcome and quality of life of patients. Our prestigious team of world-renowned scientific advisors are testament to the belief in the product and its potential."