New study to develop a vaccine for glioblastoma multiforme
Posted: 2 June 2016 | Victoria White, Digital Content Producer | No comments yet
Researchers have initiated a new preclinical study aimed at developing a vaccine for the treatment of glioblastoma multiforme using ImmunoBody technology…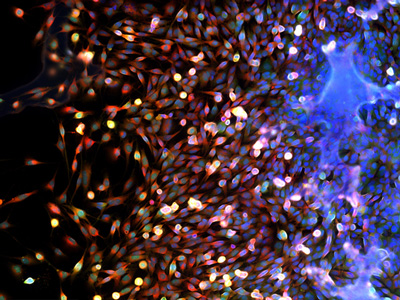 Researchers at Nottingham Trent University and the University of Portsmouth have initiated a new preclinical study aimed at developing a vaccine for the treatment of glioblastoma multiforme (GBM).
The project will utilise Scancell's ImmunoBody technology platform.
GBM is the most common and aggressive form of glioma and carries a very poor prognosis. Around 5,000 people are diagnosed with a primary malignant brain tumour in the UK each year and GBM accounts for just over half of them. Treatments are limited and even with intensive chemotherapy patients have an average survival time of just 14 months. Due to the highly aggressive nature of GBM and the lack of successful curative treatments to date, there is an urgent need for novel therapeutic approaches such as immunotherapy.
By using Scancell's ImmunoBody technology platform, the research team are aiming to develop a vaccine that stimulates protective immune responses against tumour molecules such as 'HAGE' and 'TRP2', which are proteins that are expressed in the cancer cells of GBM patients.
The vaccine treatment will be assessed for its ability to generate strong anti-GBM tumour immunity, as well as the ability to reduce and eradicate established tumours.
Study funded by the Headcase Cancer Trust
The researchers will also determine whether the vaccine stimulates HAGE and/or TRP2-specific immune cells in the blood of GBM patients that are capable of recognising the GBM tumours. This will demonstrate the ability of a patient's immune system to identify and kill the cancer cells, providing insight into the effectiveness of the treatment.
The £95,000 study is being funded by the Headcase Cancer Trust.
Commenting on the new project, Professor Lindy Durrant, Chief Scientific Officer of Scancell said: "We are keen to collaborate on this exciting project to add HAGE to our TRP-2/gp100 vaccine to target GBM. It is an aggressive disease and we believe the high avidity T cells generated by ImmunoBody will be needed to control its growth."
Dr Stephanie McArdle, a scientist in the John van Geest Cancer Research Centre at Nottingham Trent University, added:"Vaccines can be extremely powerful when correctly formulated, so we are very hopeful that combining HAGE and TRP-2/gp100 with Scancell's ImmunoBody technology will lead to better disease outcomes."