LDC and McGill enter translational drug discovery partnership
Posted: 7 June 2016 | Victoria White, Digital Content Producer | No comments yet
LDC and McGill University are to work together to identify tools to help develop novel endoplasmic reticulum related diseases therapies…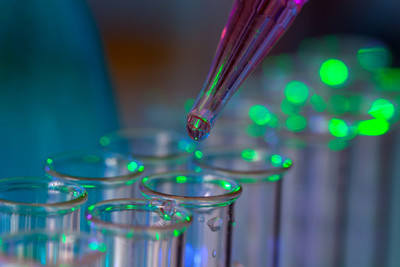 Researchers from the Lead Discovery Center (LDC) and McGill University are to work together to identify novel tools for protein trafficking and folding diseases drug discovery.
The project is the first to be funded under the Canada/Germany Program, a joint collaboration between the German Federal Ministry for Economic Affairs and Energy (BMWi), through its ZIM Program, and the CQDM consortium in Canada. Falling under the broader Canada/Europe initiative, the Canada/Germany Program aims to support novel and potentially transformative next‐generation technologies with the potential to improve, enhance or accelerate the state of the art and drug development process.
Commenting on the project, Dr David Y. Thomas at McGill University, said: "This project is the outcome of a great collaboration with LDC scientists on an important research topic. The project aims at addressing a need in biopharmaceutical research that is still understudied and unmet. Endoplasmic reticulum (ER) stress is implicated in many diseases and Dr Klebl and I will work at developing new tools for its study thanks to the funding initiative of CQDM and ZIM."
Dr Bert Klebl, CEO at LDC, added: "We are very excited to embark on this international collaboration together with Dr Thomas from McGill University. It truly is a team effort that draws its strength from our complementary expertise and deep insights into the biology."
Interrogating protein trafficking
One third of the proteins encoded in our DNA transit through the ER inside cells. The ER has several distinct mechanisms to check the integrity and proper folding of these proteins. Some protein trafficking respiratory diseases result from an overzealous quality control system that recognizes mutant proteins that are otherwise functional and tags them for degradation before they reach their correct location. This complex quality control system is achieved through a network of interacting enzymes called kinases.
ER quality control is an understudied field of biology and could represent a goldmine of new targets to treat many diseases including neurodegenerative disorders, diabetes and cancer. We have shown that inhibitors of some of these kinases affect the accuracy of the ER quality control system and are able to correct trafficking defects responsible in some diseases. The aim of this project is to generate a platform to study the most important players responsible for the proper trafficking of proteins. This collaborative project will generate a set of validated tools and chemical probes to interrogate the protein kinases involved in protein trafficking which could allow to identify new targets for the development of novel ER related diseases therapies.