ReNeuron pursues glioblastoma multiforme as target for exosome platform
Posted: 9 June 2016 | Victoria White, Digital Content Producer | No comments yet
ReNeuron selected glioblastoma multiforme based on evidence of tumour-inhibiting activity from early preclinical studies with the exosome technology…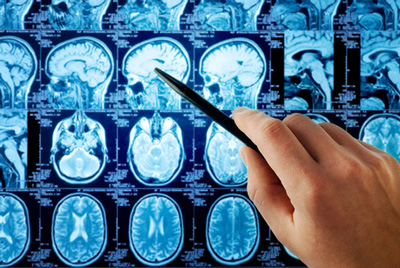 ReNeuron has selected glioblastoma multiforme (GBM) as the first clinical target for its exosome nanomedicine platform, based on evidence of tumour-inhibiting activity from early preclinical studies with the technology. 
Exosomes are nanoparticles secreted from all cells including ReNeuron's proprietary CTX stem cell line.  They play a key role in the transfer of beneficial proteins and particularly non-coding miRNAs from one cell to another.  ReNeuron researchers have identified a unique mechanism by which exosomes expressed from CTX cells inhibit the growth and migration of glioblastoma cells in preclinical models of the disease. 
A study undertaken by ReNeuron researchers to identify a unique set of highly enriched miRNAs contained within CTX-derived exosomes demonstrated that these miRNAs may have significant impact in regulating cell growth and apoptosis in cancer. Based upon these promising findings, ReNeuron is pursuing preclinical development of its selected exosome nanomedicine candidate, designated ExoPr0, targeting GBM. 
ReNeuron to collaborate with the Netherlands Cancer Institute
The company is collaborating with the Netherlands Cancer Institute in order to further establish the efficacy of ExoPr0 in relevant preclinical models of the disease.
ReNeuron is also collaborating with the Cell and Gene Therapy Catapult and the Department of Biochemical Engineering at University College London under a recently awarded £2.1 million grant from Innovate UK.  This grant will fund the development of robust manufacturing systems to enable the production of ExoPr0at a commercial scale, as well as product characterisation work and preclinical efficacy and toxicity testing of the ExoPr0 candidate. 
Assuming a successful outcome to the above preclinical development programme, the Company expects to be able to file an application to commence a first human clinical trial with ExoPr0 in the second half of next year.
Commenting on the news, Olav Hellebø, Chief Executive Officer of ReNeuron, said: "ReNeuron is a global leader in the exciting new field of exosome therapeutics and the selection of our ExoPr0 therapeutic candidate, initially targeting glioblastoma, expands our therapeutic pipeline into oncology, a field with huge therapeutic and commercial potential."