New initiative to find epigenetic drug targets in respiratory disease
Posted: 15 June 2016 | Victoria White, Digital Content Producer | No comments yet
MRCT and AstraZeneca are seeking academics with relevant epigenetics targets to collaborate with them to develop novel treatments for respiratory diseases…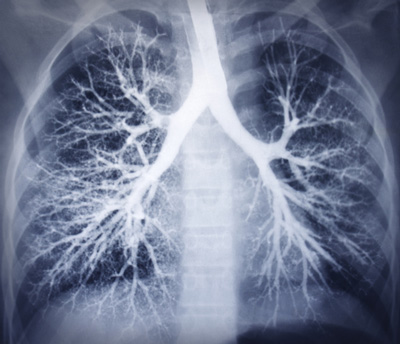 MRC Technology (MRCT) and AstraZeneca are launching an initiative to find new epigenetic drug targets in respiratory disease.
MRCT and AstraZeneca are now seeking academics with relevant epigenetics targets to collaborate with them to develop novel treatments for respiratory diseases.
Commenting on the initiative, Dr Justin Bryans, Director, Drug Discovery, MRC Technology, said: "By combining our expertise, we will generate more opportunities to translate early stage academic research into potential new therapies to benefit patients. We are aiming to accelerate the development of novel small molecule drugs that can specifically target epigenetic pathways involved in respiratory diseases."
AstraZeneca and MRCT are particularly interested to hear from researchers studying epigenetic mechanisms involved in respiratory diseases such as chronic obstructive pulmonary disease (COPD) and asthma. In addition, they are also interested in epigenetic modulators acting in biological pathways  relevant to respiratory, inflammatory or autoimmune disease, such as those involved in determining particular immune cell subsets or phenotypes (for example Tregs and T effector cells).
A multidisciplinary collaboration
Drug discovery projects will be a multidisciplinary collaboration between academic scientists, AstraZeneca and MRCT. AstraZeneca and MRCT will provide proprietary small molecule collections, assay development and screening, medicinal chemistry, access to disease models for testing the molecules and project oversight.
Maarten Kraan, Head of the Respiratory, Inflammation and Autoimmune Innovative Medicines Unit at AstraZeneca, said: "Respiratory diseases are a key area of focus for AstraZeneca and one that represents a high unmet medical need. We are now starting to understand how epigenetic factors help to explain the generation of many chronic respiratory diseases such as asthma and COPD. These factors are also reversible, which makes them good targets for therapeutic intervention. This unique collaboration will allow us to work with a strong academic consortium and the best academic translational scientists across the world to advance medical science and accelerate the search for new treatments."
For further information and to submit your research, please visit: http://science.mrctechnology.org/drugdiscovery/call-for-targets-respiratory/