Cell Medica and Baylor to co-develop next generation cellular immunotherapies
Posted: 17 June 2016 | Victoria White, Digital Content Producer | No comments yet
Cell Medica has entered into a co-development partnership with Baylor to develop technologies for engineering immune cells with enhanced functions…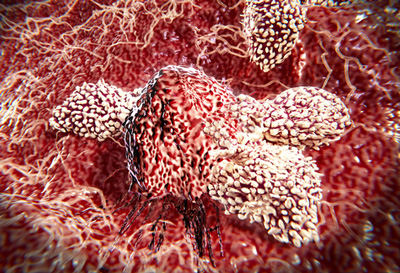 Cell Medica has entered into a co-development partnership with Baylor College of Medicine to develop next-generation technologies for engineering immune cells with enhanced functions for the treatment of solid tumours.
The collaboration provides Cell Medica with an exclusive license over several Baylor cell and gene technologies and an option to license new products introduced into the co-development partnership by Baylor's leading research teams in the field of genetically engineered immune cells.  
The collaboration will build on the recent clinical success of advanced chimeric antigen receptors (CARs) to enable human immune cells to recognise and kill cancer cells expressing tumour-associated antigens. The development plan will apply the CAR technology to natural killer T (NKT) cells as a novel immune cell type with biological properties that may be particularly effective for targeting solid tumours. NKT cells are known to infiltrate tissues where solid tumours arise and kill both malignant cells and cancer-enabling cells such as tumour-associated macrophages. The development plan also includes a genetically engineered T cell receptor (TCR) for use in NKT cells and T cells. The next-generation product concepts will combine the targeting aspects of CAR and TCR technologies with functional engineering to enable the modified immune cells to counteract the powerful inhibitory mechanisms that tumour cells deploy to evade the immune response. Cell Medica expects the collaboration to generate a significant number of new products for its cellular immunotherapy pipeline.
The collaboration will accelerate the pioneering work of Dr Leonid Metelitsa, Professor of Paediatrics – Oncology, with CAR-modified NKT cells.  In published research, Metelitsa and his team have shown the potential therapeutic advantages of functionally enhanced CAR-modified NKT cells in preclinical cancer models.
Baylor to conduct preclinical research
Within the co-development structure, Baylor will conduct the preclinical and Phase I clinical research under the guidance of the Joint Steering Committee including members from both organisations. Cell Medica will work in parallel to support early product development and will use its substantial experience in manufacturing clinical-grade cell therapies since 2008 to establish robust production processes suitable for industrial scale-up. Following completion of successful Phase I studies, the products will transfer to Cell Medica for later-stage clinical development and commercialisation.
Commenting on the collaboration, Dr Adam Kuspa, senior vice president and dean for research at Baylor College of Medicine, said: "We are very pleased to partner with Cell Medica in a collaboration aimed at unlocking the huge potential of cellular immunotherapy for the benefit of cancer patients. The co-development partnership represents a novel aspect of this collaboration which will fully engage Baylor in the early stage development work, including Phase I studies."
"This collaboration with Baylor College of Medicine will place Cell Medica at the forefront of new product concepts for CAR-modified immune cells," noted Gregg Sando, CEO of Cell Medica. "Baylor's leading research capability in this field should add significantly to our pipeline of high value products targeting cancer types that do not respond to conventional treatments."