ESCMID-ASM to review antimicrobial development process
Posted: 27 June 2016 | European Society of Clinical Microbiology and Infectious Diseases (ESCMID) | No comments yet
ESCMID and ASM are jointly organising a conference to help researchers accelerate the development of new antimicrobials for drug-resistant infections…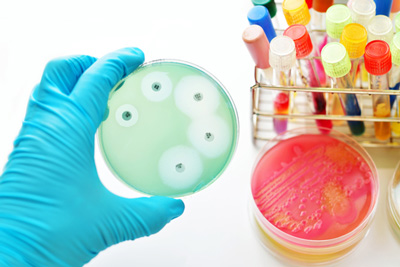 The European Society of Clinical Microbiology and Infectious Diseases (ESCMID) and the American Society for Microbiology (ASM) are jointly organising a conference in Vienna from 21 – 23 September 2016 to help researchers accelerate the development of new antimicrobials for drug-resistant infections.
At present, there are relatively few agents in developmental pipelines, and traditional pathways for drug development are expensive and slow. The event entitled ESCMID-ASM Conference on Drug Development to Meet the Challenge of Antimicrobial Resistance will review the challenges associated with removing some of the obstacles in the drug development process that both the European Medicines Agency (EMA) and the US Food and Drug Administration (FDA) have recognised.
New regulation is helping speed up drug development processes, with adaptive licensing until larger definitive Phase III studies are completed  – an approach that enables earlier access to drugs for patients with unmet medical needs. However, there is uncertainty regarding what constitutes acceptable packages for accelerated drug development. The conference in Vienna will address issues such as the reliance on very robust preclinical studies, innovative clinical trial design, strong academic/industrial partnerships, and a requirement for early engagement with regulatory bodies in order to facilitate the processes for accelerated antimicrobial development. The key ambition is increase the number of new antimicrobial agents in an era of escalating multi-drug resistance.
One symposium, Innovative clinical trial design for AMR, will examine how to develop drugs in combination, and the real world challenges in performing clinical trials for drug-resistant infections. A number of other symposia will investigate the role that absorption, distribution, metabolism, excretion (ADME) and pharmacokinetic and pharmacodynamic properties can have on the success of a drug's development – and even, how these factors can be optimised to lower the risk of resistance developing to new compounds.
Reviewing the strengths and limitations of preclinical models
Speakers will also review strengths and limitations of preclinical models to outline how to improve clinical development. During a session entitled New chemical space: where are new antibiotics coming from? Presenters will explore the discovery of new antibiotics in nature, the challenges of target-based drug discovery, and which approaches promise to be most successful for the development of much needed drugs to fight Gram-negative bacteria. Other sessions deal with clinical development challenges in special populations, including antibiotic therapies in the critically ill, neonates, as well as effective regimens for children.
Finally, in vitro susceptibility testing and the setting of breakpoints for new compounds will be reviewed, along with how we can implement global harmonization of breakpoints, and the regulatory issues associated with test development and validation.
The US National Institutes of Health (NIH), the US Biomedical Advanced Research and Development Authority (BARDA) and the UK's General Medical Council (GMC) will address the resources available in antibiotic drug discovery during a roundtable that forms an integral part of a session on Getting AMR research funded – touch upon perspectives from across big pharma, small pharma and biotechnology companies.
Registration for the conference, which will take place from 21 – 23 September 2016 in Vienna, Austria, is open now. The target audience are specialists or physicians in training in infectious diseases, and professionals in clinical microbiology and other disciplines dealing with the prudent use of antibiotics, clinical pharmacology, drug development, regulatory issues and health-care policies.
Mario Poljak, the President of ESCMID, stresses that the conference reflects one of the society's key priorities: "Scientists and medical professionals need to work closely with governments, regulators and the industry to more effectively tackle the challenge of antimicrobial resistance. In order to achieve this, we not only need to use existing antibiotics cautiously to conserve their effectiveness, we also need to bridge the innovation gap and speed up the development of innovative new antibiotics. No new class of antibiotic for Gram-negative infections has reached approval in more than 40 years, which is a result of commercial barriers, lengthy regulatory processes and a lack of research & development investments. At this conference, participants will be able to discuss new regulations and solutions to accelerate the research & development process, allowing urgently needed antimicrobial therapies to more quickly reach the market."
Find more information and registration information on our website www.escmid.org/Vienna2016