Genetic mutations linked to synchronous colorectal cancer found
Posted: 5 July 2016 | Victoria White, Digital Content Producer | No comments yet
A new study has identified genetic mutations affecting the immune system which may lead to the development of more than one colorectal cancer tumour at the same time…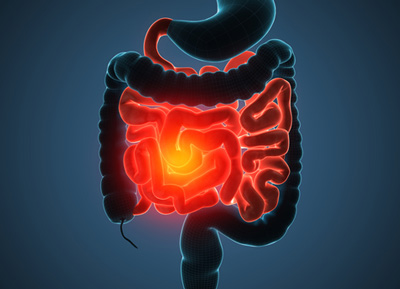 A new study, led by researchers from King's College London, has identified genetic mutations affecting the immune system which may lead to the development of more than one bowel tumour at the same time.
The researchers say understanding how these cancers develop could improve targeting of therapies.
Most people with colorectal cancer will develop one primary tumour, which may then multiply and spread. However, in around two to five per cent of colorectal cancer cases, two primary tumours will originate and develop independently, known as synchronous colorectal cancer.
The study investigated whether the synchronous tumours had the same or different mutations and what genetic alterations could be predisposing people to develop more than one colorectal tumour. They analysed 20 synchronous colorectal cancers from 10 patients, and compared their genetics to people with only one colorectal cancer and to healthy people.
The genetic analysis found the synchronous tumours were not related to each other – they contained a variety of different genetic mutations that had led to cancer. This genetic variation makes synchronous colorectal cancers more difficult to treat, because therapies targeted at specific genetic aberrations in a person's cancer may not work if the other tumour has different genetic mutations.
Damaging alterations of immune-related genes
Researchers also found synchronous colorectal cancer patients had a higher occurrence of inherited damaging mutations in immune-related genes. Three-quarters of synchronous colorectal cancer patients were found to have rare damaging mutations in genes related to immune system function.
These patients had differences in the composition of their gut immune cells, which could lead to inflammation in the gut. The researchers conclude that synchronous colorectal cancer patients have inherited damaging alterations of immune-related genes, which may cause an inflammatory environment in the gut and increase the frequency of independent cancer-initiating events.
Dr Francesca Ciccarelli, from the Division of Cancer Studies at King's College London, said: "Currently, colorectal cancer patients with synchronous tumours receive the same type of treatments as other cancer patients, but we now know that each of their multiple cancers are likely to respond to therapy and develop resistance in a different way. Therefore, their treatment should be tailored accordingly. This is an extreme example of precision medicine – normally, precision medicine targets a therapy to match a patient's cancer mutation, but in the case of multiple tumours in one patient we need to give the right drug to the right cancer in order to maximise the response."