Vertex and Moderna to develop cystic fibrosis mRNA Therapeutics
Posted: 6 July 2016 | Victoria White, Digital Content Producer | No comments yet
Their collaboration will focus on the use of mRNA therapies to enable cells in the lungs to produce functional copies of the CFTR protein…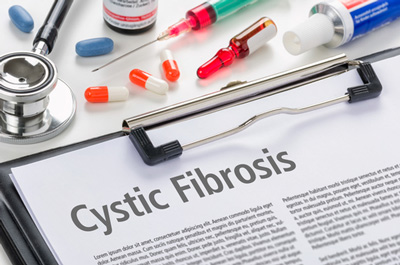 Vertex Pharmaceuticals and Moderna Therapeutics have entered into an exclusive research collaboration and licensing agreement aimed at the discovery and development of messenger Ribonucleic Acid (mRNA) Therapeutics for the treatment of cystic fibrosis (CF).
The three-year collaboration will focus on the use of mRNA therapeutics to treat the underlying cause of CF by enabling cells in the lungs to produce functional copies of the cystic fibrosis transmembrane conductance regulator (CFTR) protein, which is known to be defective in people with CF. Through the collaboration, the companies will explore the potential utilisation of pulmonary mRNA delivery.   
Commenting on the announcement, David Altshuler, M.D., Ph.D., Vertex's Executive Vice President, Global Research and Chief Scientific Officer, said: "Moderna's messenger RNA Therapeutics represent a promising new approach that could provide functional CFTR proteins to the lungs of people with CF, which would complement our existing approach of using CFTR modulators to treat CF."   
Stéphane Bancel, Chief Executive Officer of Moderna, added: "This collaboration is illustrative of our consistent strategy to partner with world class therapeutic experts in order to maximize the potential of leveraging mRNA as a novel therapeutic approach across a spectrum of serious diseases. We're particularly excited to explore the potential of pulmonary delivery as a new modality to bring transformative mRNA medicines to patients and address unmet needs."
Vertex's investment provides it with an ownership stake in Moderna
Under the terms of the collaboration, Vertex and Moderna will conduct exclusive research, development and commercialisation activities to advance mRNA Therapeutics that aim to enable cells of people with CF to produce functional CFTR proteins in the lungs. Moderna will lead discovery efforts, leveraging its leading mRNA platform technology and mRNA delivery expertise along with Vertex's scientific experience in CF biology and the functional understanding of CFTR, as well as the company's proprietary assay platform that utilizes human bronchial epithelial (HBE) cells of multiple different CF gene mutations from people with CF. Vertex will lead all preclinical, development and commercialisation activities associated with the advancement of mRNA Therapeutics that result from this collaboration and will fund all expenses related to the collaboration.  
Vertex will pay Moderna $20 million in cash as part of its upfront commitment to the collaboration. Vertex will also make a $20 million investment in Moderna in the form of a convertible note that will convert to equity. The investment will provide Vertex with an ownership stake in Moderna.  Vertex will also pay Moderna future development and regulatory milestones of up to $275 million, including $220 million in approval and reimbursement milestones, as well as tiered royalty payments on future sales.