John Herrmann, CSO, Eli Lilly to Keynote at Novel Cancer Therapeutics Summit – July 7-8, 2014 Boston
John Herrmann, Chief Science Officer of Global External Research & Development, Oncology at Eli Lilly To Give a Keynote Presentation on "Partnering with Lilly Oncology: Current Priorities, NYC Innovation Hub Model & Possible Future States" at the Novel Cancer Therapeutics Summit 2014…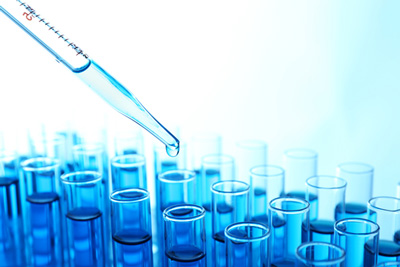 John Herrmann, Chief Science Officer of Global External Research & Development, Oncology at Eli Lilly To Give a Keynote Presentation on "Partnering with Lilly Oncology: Current Priorities, NYC Innovation Hub Model & Possible Future States" at the Novel Cancer Therapeutics Summit 2014 to be held on July 7-8, 2014, in Boston, MA. This summit includes two parallel conferences focused on both the research, and business perspectives in oncology.
This presentation will outline what sorts of assets and platforms that Lilly Oncology is currently prioritizing while also providing a glimpse of Lilly's internal process for assessing a biotech's innovation for fit with Lilly's portfolio and long-range strategy. Alternative ways of partnering with Lilly including their capital funds channel, the NYC Innovation Hub model and our Open Innovation Drug Discovery (OIDD) will also be highlighted. Lastly this presentation will take a look into a future (10+ years away) of potentially-disruptive technologies that may create future states with weighty implications to our bio/pharma business models and the oncology partnering ecosystem.
This summit will continue to be a premier event for translational researchers, preclinical scientists and managers, and those carrying out early-phase clinical trials, working to identify and exploit advances in the field in order to deliver products with a meaningful clinical impact. Areas of discussion include cancer biomarkers, emerging targets, therapeutic strategies, progress in cancer immunotherapy, and combination strategies in immuno-oncology. Both cutting-edge researchers and those who guide its commercial development will be on hand to share their knowledge and insights as to how therapeutic cancer targets are identified, and how this research translates into meaningful therapeutics that benefit patients living with cancer.
In addition, business development trends, markets, partnership opportunities, value maximization vs. capital efficiency, and the return of biotech IPOs will be discussed. Come join us to network with high-level executives from top pharma and various biotech/pharmaceutical companies to explore potential collaborations and learn about relevant issues in oncology that will affect the industry.
The Novel Cancer Therapeutics Summit 2014, includes two parallel conferences:
Conference A: 5th Cancer Targets & Therapeutics
I. Emerging Cancer Targets & Therapeutic Strategies
II. Cancer Biomarkers in Discovery & Clinical Trials
III. Progress in Cancer Immunotherapy
IV. Combination Strategies in Immuno-Oncology
Conference B: 3rd Oncology Partnering & Deal-Making
I. Investments, Partnerships & Acquisitions: Trends & Recent Deals
II. Innovative Partnering & Deal-Making (Panel Discussion)
III. IPO: The Rebirth of Access To Public Capital
IV. Value Maximization vs. Capital Efficiency (Panel Discussion)
V. Advances & Technologies in Oncology
VI. Novel Players in Oncology
For more information, please visit www.gtcbio.com