Sorrento and Servier team up to develop anti-PD-1 antibody
Posted: 12 July 2016 | Victoria White, Digital Content Producer | No comments yet
Sorrento and Servier are teaming up to develop, manufacture and commercialise products using Sorrento's monoclonal antibody, STI-A1110…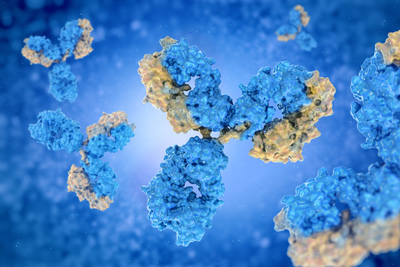 Sorrento and Servier are teaming up to develop, manufacture and commercialise products using Sorrento's fully human immuno-oncology anti-PD-1 monoclonal antibody (mAb), STI-A1110.
The agreement provides Servier with an exclusive worldwide license to Sorrento's STI-A1110 mAb asset, covering all indications including haematological and solid tumour cancers. Servier also obtains full rights to develop, register and commercialise the products and will bear all costs for these activities.
The financial terms of the agreement include, among other things, a non-refundable upfront payment to Sorrento of €25 million. Sorrento may also receive development milestone payments for the initial product and each additional product. Sorrento may receive up to €710 million in various payments based on commercial sales milestones for the initial product and then also for each additional product. In addition to the commercial sales milestones, Sorrento will be entitled to receive variable royalties on the sales of all commercialised products.
Encouraging preclinical studies
Commenting on the collaboration, Dr Henry Ji, President and CEO of Sorrento, said: "We are excited about partnering on our anti-PD-1 immune checkpoint antibody with Servier, which is recognised for its scientific excellency and as a pioneer in CAR-T therapies. This agreement represents validation for Sorrento's antibody technologies and R&D capabilities. This also further establishes Sorrento as a notable immuno-oncology company with a comprehensive portfolio of clinical stage and preclinical immunotherapies. We look forward to working closely with the Servier team and growing this global partnership."
Dr Jean-Pierre Abastado, Director of the Oncology Innovation Therapeutic Pole for Servier, added: "We have tested STI-A1110 in preclinical studies conducted at Servier and we believe that, used in combination with several products from our portfolio, it will lead to the development of new treatments for haematological as well as solid tumour cancers."