F-star expands immuno-oncology collaboration with CD Laboratory
Posted: 14 July 2016 | Victoria White, Digital Content Producer | No comments yet
F-star and the CD Laboratory seek to progress the understanding of the design, development and unique biology of antibody and antibody-based therapeutics…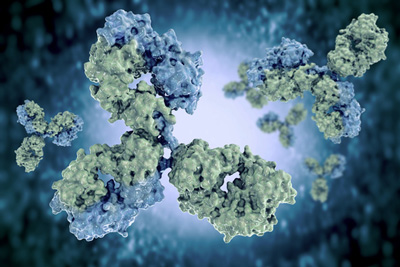 F-star has extended its collaboration with the Christian Doppler (CD) Laboratory for Innovative Immunotherapeutics at BOKU, supporting the company's position in immuno-oncology and bispecific antibodies.
F-star and the CD Laboratory seek to progress the understanding of the design, development and unique biology of antibody and antibody-based therapeutics by harnessing the ability of the human immune system to attack diseased cells.
A first approach for the collaborators will be to enable the immune system to recognise and differentiate between cancer and healthy cells then trigger targeted apoptosis of malignant cells. Another scope will be to enhance the innate disease targeting ability of the immune system by blocking one of the tumour's defence mechanisms.
Modular Antibody Technology
The extended collaboration allows F-star to explore additional applications for its Modular Antibody Technology with options to intellectual property arising from work in the lab.
Commenting on the collaboration, John Haurum, Chief Executive Officer of F-star, said: "F-star is pleased to be collaborating with the Christian Doppler Laboratory for Innovative Immunotherapeutics and we look forward to a successful and highly productive working relationship with its scientists. This partnership also allows us to maintain our close links with the scientists at BOKU who discovered F-star's Modular Antibody Technology."
Dr Gordana Wozniak-Knopp, Head of the CD Laboratory for Innovative Immunotherapeutics, added: "The CD Laboratory for Innovative Immunotherapies is proud to be part of a public-private partnership to advance the bioengineering of antibodies and other biologics for immunotherapy which in future is expected to include product combinations and unique biology, requiring innovative solutions. As a partner F-star has an important role in shaping the commercial and entrepreneurial success of our projects in a fast-growing field of enormous potential benefit to patients worldwide."