Cancer Research triples funding for pancreatic cancer
Posted: 20 July 2016 | Niamh Louise Marriott, Digital Content Producer | No comments yet
The charity increased spending on pancreatic cancer research, which includes improving diagnosis and treatment, to £18 million…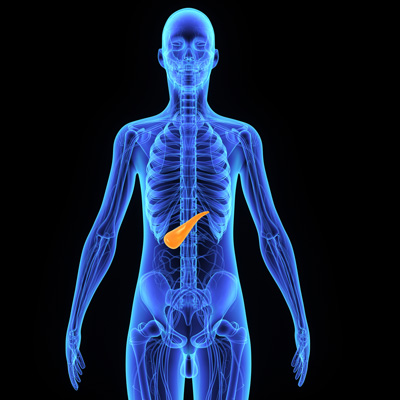 Cancer Research UK has tripled its investment in pancreatic cancer since launching its research strategy in 2014, according to new figures published today.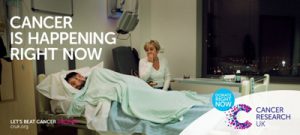 The charity increased spending on pancreatic cancer research, which includes improving diagnosis and treatment, to £18 million in the 2015/16 financial year – tripling the £6million investment in 2013/14.
"In 2014 we prioritised increased investment in pancreatic, lung, and oesophageal cancers and brain tumours in our research strategy as survival rates in these cancers remain appallingly low, and they are extremely difficult to treat when diagnosed at a late stage, " comments Sir Harpal Kumar, Cancer Research UK.
Sir Kumar insists that "to ensure we make a real difference in these cancers we only fund the best research, as determined by international experts, so it's a credit to the excellence of our growing team of scientists that we've been able to increase our activity in these areas this significantly."
The rising rate of pancreatic cancer in women
One of the charity's aims is to help tackle the rising rates of pancreatic cancer, in particular in women, as well as improving poor survival from the disease.
Only one in every 100 pancreatic cancer patients in England and Wales survive their disease for more than 10 years, a statistic that has remained since the 1970s. Unfortunately, rates of pancreatic cancer have gone up by nine per cent in the UK over the past decade and over this same period the number of people in the UK dying from pancreatic cancer has increased.
The issue of early diagnosis
The statistics are alarming; of the 4,800 women diagnosed with pancreatic cancer in 2014, 4,400 died from the disease, rising from 3,900 cases and 3,700 deaths in 2004. Among men, 4,800 were diagnosed with the disease and 4,400 died from it in 2014. Again, a large increase from 3,700 cases and 3,400 deaths in 2004.
Figures for England published this month show that pancreatic cancer has the lowest per cent of cases diagnosed at an early stage, with just over one in five being diagnosed at stage I or II.
These Cancer Research UK figures are staggering. As part of the Right Now Campaign, Cancer Research UK have also released a series of 30 second films to show the experience of patients going through treatment or being told test results in the hope that this will demonstrate the emotional and physical impact of cancer. It also serves as a reminder that research is happening right now to develop better treatments and improve survival for people affected by the disease.
The secrets are hidden in tumour samples
In a determined effort to improve research in this area, Cancer Research recruited world-leading pancreatic cancer research expert, Professor Andrew Biankin. Biankin now leads a team helping to unearth the genetic and molecular secrets hidden within the biggest collection of pancreatic tumour samples in the world. Other efforts range from clinical trials to find the best chemotherapy combinations to give patients after surgery, to discovering the faulty genes and molecules that make pancreatic cancer grow and spread.
Biankin comments, "Pancreatic cancer is an inherently aggressive disease and it's often diagnosed late, which puts it a step ahead of us when we come to treat it. We need to be more ambitious and hit the disease hard and fast with new approaches. We need to diagnose these cancers swiftly so patients can get onto clinical trials which may help them."
"Right now, I'm studying differences in pancreatic cancer cells to find new ways to predict the best treatment for each patient", says Biankin. He firmly believes that increasing the amount of research taking place in the UK allows us to be much more optimistic about the future of beating this cancer.