GlaxoSmithKline to invest £275 million in UK
Posted: 27 July 2016 | Niamh Louise Marriott, Digital Content Producer | No comments yet
The investment will be used for manufacturing of new respiratory and biopharmaceuticals, to be exported outside the UK to global markets…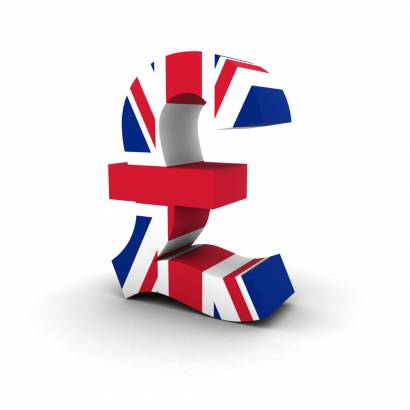 GlaxoSmithKline (GSK) is to invest £275 million to expand three of its manufacturing sites in the UK. In an aim to boost production, GSK said the money will be invested in three main sites; Barnard Castle in County Durham; Montrose in Scotland; and Ware in Hertfordshire.
The investment will be used for manufacturing of new respiratory and biopharmaceuticals, with the majority being exported outside the UK to global markets.
'An attractive location for investment'
Currently operating nine sites in the UK, employing over 6,000 people, GSK commentated how the UK is 'an attractive location for investment in advanced manufacturing' due to its 'skilled workforce, technological scientific capabilities & infrastructure and a competitive corporate tax system.'
Andrew Witty, CEO, GSK said, 'Today's announcement reflects further investment to support our pharmaceutical pipeline and meet growing demand for our innovative portfolio of newly launched products. It is testament to our skilled UK workforce and the country's leading position in life sciences that we are making these investments in advanced manufacturing here. From their manufacture in the UK, many of these medicines will be sent to patients around the world.'
New employment opportunities
In addition to jobs associated with the construction of the new facilities, GSK expects this investment to not only support current employment at these three sites but lead to the creation of new manufacturing employment opportunities.
Expansion over three sites
Barnard Castle in County Durham is one of GSK's biggest secondary manufacturing sites, employing 1,100 people. The site supplies nearly half a million packs of products per day to 140 global markets. The new investment of £92 million will fund the construction of an aseptic sterile facility supporting the manufacture of existing and new biopharmaceutical assets in our pipeline.
Montrose in Angus in Scotland manufactures active ingredients for respiratory, HIV and vaccine products and employs over 450 staff. This investment of £110 million will provide a new, state-of-the-art facility for the manufacture of respiratory active ingredients.
Ware in Hertfordshire, employs 1200 staff, manufacturing innovative respiratory products. Today's investment of £74 million will support further expansion of the company's new Ellipta respiratory inhaler through additional manufacturing capacity at the site.