ViiV Healthcare announces new collaboration with Janssen to investigate single-tablet regimen for maintenance treatment of HIV-1
ViiV Healthcare announced that they have entered into an agreement with Janssen R&D Ireland Ltd for the development and commercialisation of a single-tablet combining dolutegravir (Tivicay®) and Janssen's non-nucleoside reverse transcriptase inhibitor rilpivirine (Edurant®1)…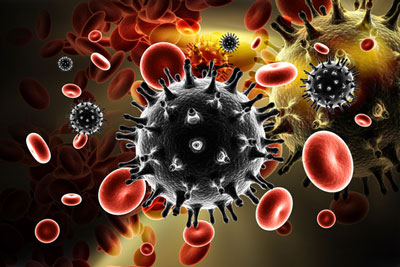 ViiV Healthcare today announced that they have entered into an agreement with Janssen R&D Ireland Ltd (Janssen) for the development and commercialisation of a single-tablet combining dolutegravir (Tivicay®) and Janssen's non-nucleoside reverse transcriptase inhibitor rilpivirine (Edurant®1). This represents ViiV Healthcare's first external collaboration to develop a single-tablet regimen with another company's branded product and builds on ViiV Healthcare's strategy to expand its portfolio of dolutegravir-based regimens, which started with the approval of dolutegravir for use in combination with other anti-retroviral medicinal products for the treatment of human immunodeficiency virus (HIV-1) infection in adults and children aged 12 years and older weighing at least 40 kg (approx. 88 lbs) in the US, and HIV infected adults and adolescents above 12 years of age in Europe.
As part of this agreement, the two companies will investigate the potential of combining dolutegravir and rilpivirine into a single-tablet in order to expand the treatment options available to people living with HIV. Studies included in the new development programme are expected to begin by Q1 2015 and will investigate the two drug combination regimen as an HIV maintenance therapy for patients already virally suppressed on a three drug regimen. The companies will further investigate the development of paediatric fixed-dose formulations which combine dolutegravir and rilpivirine.
"New options that advance current therapies are increasingly important as patients and clinicians consider HIV care over the long term," said Dr John Pottage, Chief Medical Officer, ViiV Healthcare. "Through this collaboration with Janssen we aim to develop a new combination therapy that meets the needs of patients, and adds to our scientific understanding of dolutegravir."
If approved by regulatory authorities, the two drug fixed-dose combination therapy being developed by ViiV Healthcare and Janssen could offer people living with HIV an option to switch from a standard three drug therapy to a two drug nucleoside reverse transcriptase inhibitors (NRTI)-sparing combination, once a stable suppressed viral load has been achieved.
"ViiV Healthcare's foundation was a novel business model, established to focus on pursuing the most effective outcomes for all people living with HIV. This collaboration builds on our mission to continually develop innovative new solutions to provide people living with HIV new treatment options," said Dr Dominique Limet, Chief Executive Officer, ViiV Healthcare.
Paediatric licence: The companies will further investigate the development of paediatric fixed-dose combinations of dolutegravir and rilpivirine. There are about 3.3 million children living with HIV worldwide; approximately 66% of those needing treatment do not have access to appropriate care and medicines. Among several barriers preventing further scale up of the numbers of children on treatment is the lack of medicines that are palatable and acceptable for use by children2.
Since the company's founding, ViiV Healthcare has been committed to improving scientific understanding and treatment options for infants and children living with HIV. This includes a broad range of initiatives supported through a £10 million Paediatric Innovation Seed Fund, which aims to improve paediatric HIV research, care and treatment in resource-limited settings, and the Positive Action for Children Fund which supports 150 organisations across 30 countries to deliver programmes designed to prevent mother-to-child transmission of HIV.
 Edurant® is a registered trademark of Janssen R&D Ireland Limited.
"Global Report: UNAIDS report on the global AIDS epidemic 2013." UNAIDS. Web. 11 February 2014. http://www.unaids.org/…