Biogen Idec and AbbVie announce positive top-line results from Phase 3 study investigating daclizumab high-yield process in multiple sclerosis
Biogen Idec and AbbVie announced positive top-line results from the Phase 3 DECIDE clinical trial, designed to evaluate the superiority of once-monthly, subcutaneous daclizumab high-yield process…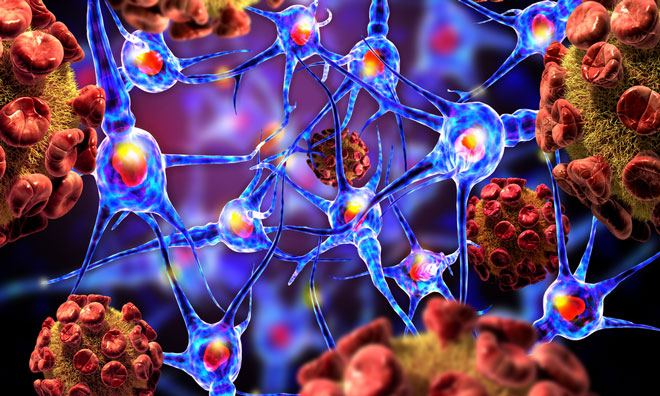 Today Biogen Idec (NASDAQ:BIIB) and AbbVie (NYSE:ABBV) announced positive top-line results from the Phase 3 DECIDE clinical trial, designed to evaluate the superiority of once-monthly, subcutaneous daclizumab high-yield process (DAC HYP) when compared to intramuscular interferon beta-1a (IFN β-1a), as a potential treatment for relapsing-remitting multiple sclerosis (RRMS), the most common form of multiple sclerosis (MS). Results showed that DAC HYP was superior on the study's primary endpoint, demonstrating a statistically significant 45 percent reduction in annualized relapse rate (ARR) compared to IFN β-1a (p<0.0001).
"The results of the DECIDE study are compelling, with DAC HYP demonstrating robust efficacy compared to a current standard of MS care," said Gilmore O'Neill, vice president, Global Neurology Clinical Development, Biogen Idec. "As a potential once-monthly therapy with a novel mechanism of action, we believe that, if approved, DAC HYP will be an important treatment option for people living with MS."
"The positive results in the DECIDE study represent achievement of an important milestone in the development of DAC HYP as a potential new treatment option for MS patients," said Michael Severino, M.D., executive vice president, Research and Development and chief scientific officer, AbbVie. "Together, the companies are committed to working with regulatory agencies on filing plans for DAC HYP."
DAC HYP showed superiority on the first secondary endpoint, number of new or newly enlarging T2-hyperintense lesions at week 96, with a 54 percent reduction relative to IFN β-1a (p<0.0001). On the second secondary endpoint, DAC HYP reduced the risk of three month confirmed disability progression as measured by the Expanded Disability Status Scale (EDSS) by 16 percent over IFN β-1a, which was not statistically significant (p=0.16). Using a pre-specified sensitivity analysis that accounted for 67 patients who did not have a confirmatory disability assessment, DAC HYP showed a 21 percent reduction in the risk of sustained disability progression (p=0.047).
The safety profile of DAC HYP in the study was consistent with what has been observed in prior studies. The overall incidence of adverse events was comparable across the DAC HYP and IFN β-1a treatment groups. In patients treated with DAC HYP compared to IFN β-1a, there was an increased incidence of serious infections (4 percent vs. 2 percent), serious cutaneous reactions (2 percent vs. < 1 percent), and elevations of liver transaminases greater than 5 times the upper limit of normal (6 percent vs. 3 percent). There were 4 deaths in the IFN β-1a group and 1 death in the DAC HYP group, none of which was considered treatment related.
Biogen Idec and AbbVie plan to work with regulatory agencies to determine appropriate timelines for filing. The companies intend to present detailed results from DECIDE at a future medical