New phase 3 study shows efficacy and safety of Victoza® for the treatment of type 2 diabetes in adults with moderate renal impairment
Data from a new phase 3 study demonstrated that once-daily Victoza® (liraglutide) provided greater glycaemic control versus placebo with no worsening of renal function in adults with type 2 diabetes and moderate renal impairment…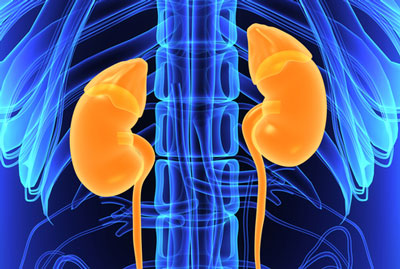 Data from a new phase 3 study demonstrated that once-daily Victoza® (liraglutide) provided greater glycaemic control versus placebo with no worsening of renal function in adults with type 2 diabetes and moderate renal impairment. The data were presented today at the 74th Annual Scientific Sessions of the American Diabetes Association (ADA) in San Francisco, California. Renal impairment is one of the more challenging and common long-term complications of diabetes and limits the use of available antidiabetic treatment options.

The 26-week, double-blind, randomised, controlled study investigated the efficacy and safety of Victoza® compared with placebo when added to pre-existing oral antidiabetic treatment, insulin or a combination thereof. The study showed that adults with type 2 diabetes and moderate renal impairment, defined as those with stage 3 chronic kidney disease (estimated glomerular filtration rate [eGFR] 30–59 ml/min/1.73 m2; Modification of Diet in Renal Disease [MDRD]), treated with Victoza® had significantly greater improvements in mean HbA1c (a measure of blood glucose levels) (-1.05% vs -0.38%; ETD -0.66% [-0.90;-0.43] p<0.0001), were more likely to achieve the target level of HbA1c <7% (52.8% vs 19.5%; p<0.0001) and experienced significantly greater weight loss from baseline (-2.41 kg/5.31 lbs vs -1.09 kg/2.40 lbs; ETD -1.32 kg [-2.24;-0.40] p=0.0052) versus placebo. No worsening of renal function and a lower incidence of hypoglycaemia with treatment of Victoza® compared with placebo were observed in the study.1
"Renal impairment is very common in patients with type 2 diabetes, especially in adults over 65 years of age", said Melanie Davies, professor of Diabetes Medicine and honorary consultant, Diabetes Research Centre, University of Leicester, UK. "Of the therapies available for type 2 diabetes, it is essential we have treatment options specifically for patients with associated renal impairment."
The most common adverse events (AEs) seen in this study were gastrointestinal. These included nausea (21.4% vs 4.4% placebo), vomiting (12.1% vs 2.2%), diarrhoea (7.1% vs 2.9%) and constipation (5.7% vs 1.5%). Additional frequent AEs (=5%) were renal impairment (5% vs 5.8% placebo), nasopharyngitis, usually referred to as the common cold (5% vs 11.7%), headache (5% vs 2.9%), increased lipase (15% vs 8.8%) and decreased GFR (6.4% vs 5.1%).
Davies M, Atkin S, Bain S, et al. Efficacy and Safety of Liraglutide versus Placebo as Add-on to Existing Diabetes Medication in Subjects with Type 2 Diabetes (T2DM) and Moderate Renal Impairment (LIRA-RENAL). Guided Audio Poster Tour 0965-P at 74th Scientific Sessions of the American Diabetes Association (ADA), 15 June 2014.