Taiho Oncology, Inc. announces results from TAS-102 global Phase III RECOURSE trial in refractory metastatic colorectal cancer
Taiho Oncology, Inc. announced detailed findings from its global Phase III RECOURSE trial of TAS-102 (nonproprietary names: trifluridine and tipiracil hydrochloride), an oral combination anticancer drug…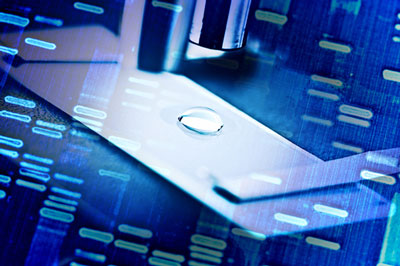 Taiho Oncology, Inc., a subsidiary of Taiho Pharmaceutical Co., Ltd. (Japan), announced today detailed findings from its global Phase III RECOURSE trial of TAS-102 (nonproprietary names: trifluridine and tipiracil hydrochloride), an oral combination anticancer drug. TAS-102 achieved statistically significant improvements in overall survival (OS) and progression-free survival (PFS) in patients with refractory metastatic colorectal cancer (mCRC) whose disease had progressed after or who were intolerant to standard therapies. TAS-102 demonstrated a safety profile consistent with that observed in earlier clinical trials. The TAS-102 data were presented today during an oral presentation at the European Society for Medical Oncology (ESMO) 16th World Congress on Gastrointestinal Cancer in Barcelona, Spain.
The TAS-102 RECOURSE trial met the primary efficacy endpoint of statistically significant improvement in overall survival versus placebo (HR = 0.68, p < 0.0001). TAS-102 reduced the risk of mortality by 32% when compared to placebo. Median overall survival was 7.1 months (95% CI: 6.5-7.8) and 5.3 months (95% CI: 4.6-6.0) for TAS-102 and placebo, respectively, and was improved in favor of TAS-102 by 1.8 months. There was also a statistically significant 52% decrease in the risk of disease progression between the two arms (HR = 0.48, p < 0.0001). In addition, the disease control rate of patients treated with TAS-102 was 44.0% versus 16.3% for patients treated with placebo (p < 0.0001). These results were consistent across study regions.
"The results of the RECOURSE study demonstrate a clinically relevant improvement in the overall survival of patients treated with TAS-102 who have metastatic colorectal cancer that has progressed after treatment with standard therapies," said Professor Eric Van Cutsem, MD, PhD, (head Digestive Oncology), University Hospitals Leuven, Belgium.
The most commonly reported adverse events included hematological (anemia, neutropenia, and leukopenia) and gastrointestinal (diarrhea, nausea, and vomiting) events. Laboratory grade III/IV neutropenia in TAS-102 vs placebo was 37.9% vs 0%, anemia was 18.2% vs 3.0%, and thrombocytopenia was 5.1% vs 0.4%. Febrile neutropenia was 3.8% vs 0%. Grade III/IV diarrhea was 3.0% vs 0.4%, vomiting was 2.1% vs 0.4%, nausea was 1.9% vs 1.1%, fatigue was 3.9% vs 5.7%, and stomatitis was 0.4% vs 0%.
"Taiho is extremely pleased with the results of this important trial in refractory metastatic colorectal cancer. We would like to thank the patients and their families, who participated in this trial," said Fabio Benedetti, M.D., Taiho Oncology's Senior Vice President and Chief Medical Officer. "The TAS-102 RECOURSE study data presented will serve as the foundation for our regulatory submissions, which we plan in the U.S. at the end of 2014 and in Europe in the first quarter of 2015."