£18 million for UK universities to research new healthcare technologies
Posted: 29 September 2016 | Niamh Louise Marriott, Digital Content Producer | No comments yet
The University of Manchester, Imperial College London, the University of Leeds, and University of Glasgow have all been included in the research grant…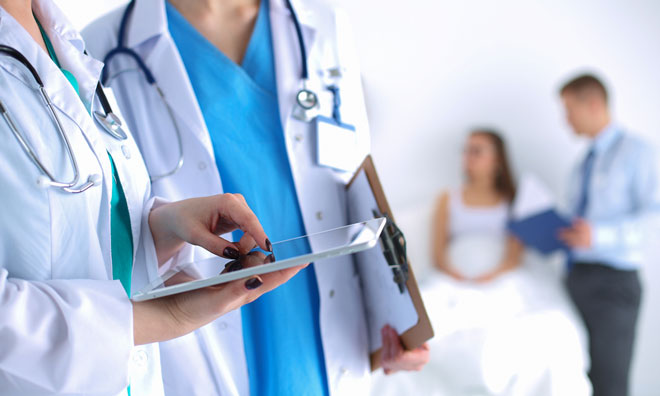 Four major research programme grants, totalling £17.7 million, will develop new technologies to address the health issues of an aging UK population were announced today by Jo Johnson MP, Universities and Science Minister. 
The research programmes which are funded by the Engineering and Physical Sciences Research Council (EPSRC), and will be led by The University of Manchester, Imperial College London, the University of Leeds, and University of Glasgow, will look to:
extend the use of 2D materials such as graphene in developing therapies and technologies for wound care and management (relevant to diabetes); neural rehabilitation by electrical stimulation (relevant to dementia); cell therapeutics (relevant to ophthalmological and cardiovascular disease); and immunotherapeutics (relevant to cancer)
improve the range of applications for magnetic resonance imaging (MRI) in diagnosis of cardiovascular disease (CVD)
develop novel testing methods for new knee therapies that combine laboratory-based simulation and computer modelling to predict mechanical performance and optimise design and usage
develop more effective methods for the use of growth factor molecules in regenerative medicine that have a reduced potential for unwanted side effects
Universities and Science Minister, Jo Johnson said, "The UK is a world leader in medical breakthroughs and home to innovative healthcare companies that know how to turn our expertise into good business. This investment will help diagnose cardiovascular diseases, treat debilitating illnesses, and ultimately improve the lives of millions of patients and their families."
Details of the research programmes:
2D Materials for Next Generation Healthcare Technologies (2D-Health)
EP/P00119X/1 Kostas Kostarelos – The University of Manchester
This programme grant capitalises on the world-leading expertise and research infrastructure on graphene and 2D materials available at The University of Manchester in order to deliver more effective healthcare technologies to patients.
2D materials, such as graphene, are one-atom thick flat crystals. They cover a large range of intriguing properties (from conductive to insulating, from transparent to opaque, from mechanically stiff to very flexible) that can be exploited for the creation of new devices and technologies with a wide range of applications.  These newly developed materials and technologies hold great potential for use in biomedicine.
In this project they will be exploited for the design and engineering of novel healthcare technologies to develop innovative solutions for specific unmet clinical needs in wound care and management (relevant to diabetes); neural rehabilitation by electrical stimulation (relevant to dementia); cell therapeutics (relevant to ophthalmological and cardiovascular disease); and immunotherapeutics.
SmartHeart: Next-generation cardiovascular healthcare via integrated image acquisition, reconstruction, analysis and learning
EP/P001009/1 Daniel Rueckert – Imperial College London
This research will pave the way for a fundamentally different approach in which cardiovascular diseases (CVD) are diagnosed, monitored and treated and thus enabling optimal treatment decisions for best patient outcome.  Current methods for diagnosis are highly invasive and costly, involving heart catheterisation.
This opens an exciting and timely opportunity to use engineering and computer science innovations to transform MRI into a smart and diagnosis-aware imaging tool for the diagnosis of CVD.
Researchers propose a transformative approach in which acquisition, analysis and interpretation are combined, in order to optimise the overall process. Developing such an integrated approach to cardiac imaging will enable rapid, continuous and comprehensive imaging that is both simpler and more efficient than current practice.
Optimising knee therapies through improved population stratification and precision of the intervention
EP/P001076/1 Ruth Wilcox – University of Leeds
Our vision is that patients with knee pain receive the right treatment at the right time.
In the UK, one third of people aged over 45 have sought treatment for osteoarthritis, and the disease costs the NHS over £5 billion per year. The knee is the most common site for osteoarthritis, with over four million sufferers in England alone. The aging population with expectations of more active lifestyles, coupled with the increasing demand for treatment of younger and more active patients, are challenging the current therapies for knee joint degeneration.
There is a major need to intervene at an earlier stage to delay or even prevent the need for total knee replacement surgery. There are large variations in peoples' knees and the way that they work, and it is important that this variation is taken into account when treatments are developed, so that the right treatment can be matched to the right patient.
Through this ambitious programme of research we will develop new testing methods that combine laboratory-based simulation and computer modelling to predict the performance of new therapies and implants for the knee and enable their design and usage to be optimised. Importantly these tests will take into account the difference in patients' anatomy and knee function, as well as variations in device design and surgical technique.
This will enable different therapies, or different variants of a device or implant, to be matched to different patient groups. We will also use the methods developed through this programme to demonstrate new emerging treatments for the knee including regenerative devices so they can be tested and optimised before costly clinical trials take place.
Engineering growth factor microenvironments – a new therapeutic paradigm for regenerative medicine
EP/P001114/1  Manuel Salmeron-Sanchez – University of Glasgow
Growth factors are molecules within our body that participate in many physiological process that are key during development as they control stem cell function.
These molecules thus have the potential to drive the regeneration of tissues in a broad range of medical conditions, including in musculoskeletal (bone repair), haematological (bone marrow transplantation) and cardiovascular (infarction, heart attack) diseases.
Growth factors are currently produced commercially and are used regularly in clinical applications, however these are very powerful molecules and therefore dose is critical as balance between effect and safety has to be considered. While their help in regeneration is undoubted, collateral side effects can be catastrophic e.g. tumour formation. This programme is about the safe use of growth factors in clinical applications.
This work will not only reduce risks for patients who currently receive growth factor treatments, but will open up therapies that can include co-transplantation with stem cells to a wider range of patients as doctors would not have to keep these therapies back for cases of most pressing need. This increased use would minimise costs as growth factors are very expensive and reduced dose would save money per treatment.