Healx secures £1.5m from Amadeus Capital to combat rare diseases by 'repurposing' drugs
Posted: 4 October 2016 | Niamh Louise Marriott, Digital Content Producer | No comments yet
Amadeus Capital Partners has made an early-stage investment in Healx that seeks new uses for existing drugs in the fight against rare diseases…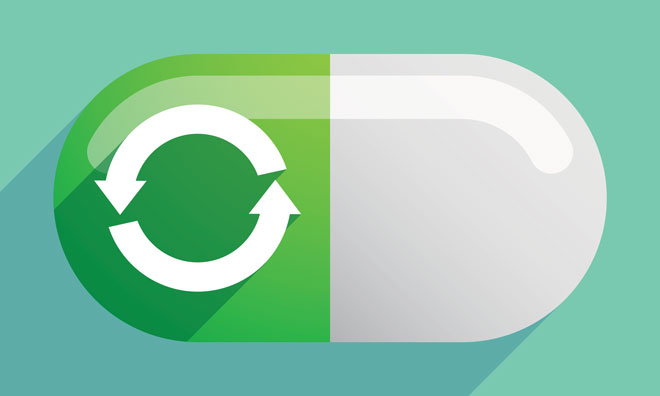 Amadeus Capital Partners has made an early-stage investment in Healx, a British healthcare company that seeks new uses for existing drugs in the fight against rare diseases.
Amadeus Capital is investing in a £1.5 million Series A round, alongside renowned healthcare entrepreneur, Jonathan Milner. Board members include bio-tech entrepreneur, Darrin Disley, and drug development leader, David Brown, co-inventor of Viagra.
Drug repurposing
Healx, founded and based in Cambridge, operates in the fast-growing drug 'repurposing' sector. The company uses advanced data analytics, including machine learning and computational biology techniques, alongside scientific literature analysis, to identify novel drug applications for rare diseases that afflict some 350 million people worldwide.
Their unique model engages directly with patient advocacy groups, allowing them to lead the way in personalised healthcare for rare diseases.
Hermann Hauser, Partner and co-Founder of Amadeus Capital Partners, said, "Healx has taken advances in machine learning, data mining and analytics and combined them with deep pharma and life sciences expertise to address a growing need in the healthcare sector. With huge pressure on R&D budgets, drug repositioning will be essential in the fight against rare diseases. With this investment, Healx will take up a leadership position in the drug repurposing sector, expected to be worth over $31 billion by 2020."
Healx has a scalable technology platform which allows it to match potential treatments to rare conditions and patients. Thanks to its data mining approach, the company aims to complete its drug repurposing studies within six months, much faster than historical literature-based studies.
Curing rare diseases
While there are around 8,000 rare diseases – disorders affecting fewer than 1 in 2,000 people in Europe – only about 500 have a cure. Many are linked to genetics and children account for some 75% of identified cases.
Healx has won contracts from major medical foundations in the US and Europe to find drug candidates to treat conditions including childhood diseases, Barth syndrome and Fragile-X.
Sales of 'orphan' drugs designed to treat a specific rare condition have been growing following changes in regulation and tax incentives in the US, with the market forecast to reach $178 billion in 2020. However, as only a small proportion of the population is affected by a particular rare disease, the justification for investing large sums in clinical trials remains a barrier to innovation.
Tim Guilliams, Chief Executive, Healx, commented: "Studies into rare medical conditions have long failed to receive adequate funding. By repurposing existing drugs to combat rare diseases, Healx is able to find potential treatments at a fraction of the cost and in a much shorter timeframe than developing a new drug."