Boehringer Ingelheim's volasertib showed in a Phase II study an improvement in overall survival in older AML patients
Results from a Phase II study, published in the American Society of Hematology journal Blood, showed patients with previously untreated acute myeloid leukemia aged 65 or older and ineligible for intensive remission induction therapy, lived longer…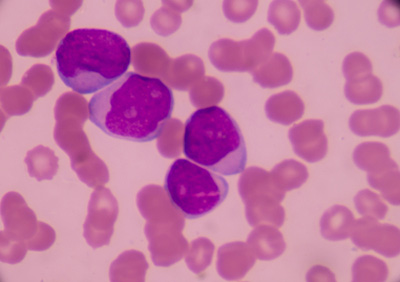 Summary

Acute Myeloid Leukaemia (AML) is an aggressive and devastating blood cancer. 1,2 It predominantly affects people over 60 and is one of the most common adult leukaemias in the Western World.1 The current standard of care is intensive chemotherapy, but many older patients cannot tolerate this therapeutic approach; their options are limited and their prognosis is poor. For older AML patients not suitable for intensive chemotherapy, low dose cytarabine (LDAC) is a well-established form of chemotherapy. Volasertib*, currently being developed by Boehringer Ingelheim, showed in recent studies to be a potentially promising alternative treatment for these patients. In this Phase II clinical trial volasertib*, combined with LDAC, led to prolonged survival times and more than doubled the percentage of patients achieving remission compared to LDAC alone. Volasertib* is currently being investigated in combination with LDAC in a Phase III clinical trial.
Results from a Phase II study, published in the American Society of Hematology journal Blood,3 showed patients with previously untreated acute myeloid leukemia (AML) aged 65 or older and ineligible for intensive remission induction therapy, lived longer when treated with volasertib* combined with low dose cytarabine (LDAC), a form of chemotherapy, compared to LDAC alone. The overall survival data showed that volasertib*, when used in combination with LDAC, increased the percentage of older AML patients who achieved remission.
"Despite being a rare disease, AML is one of the most common leukaemias in adults and predominantly affects older people. The established approach to treat younger AML patients is an intensive chemotherapy regimen, called intensive induction therapy. However, older patients often cannot tolerate these chemotherapy doses, and have very limited treatment options," commented Prof. Döhner from the Department of Internal Medicine III of the University Hospital Ulm and principal investigator of the Phase II trial. "These clinical trial results that evaluated volasertib in combination with a lower intensity chemotherapy are important and have informed future research for this rare disease, where new treatment options are greatly needed."
The Phase II clinical trial showed patients treated with volasertib* combined with LDAC had a median overall survival of 8 months versus 5.2 months in patients treated with LDAC alone. The response rate (complete remission or complete remission with incomplete blood count recovery) was more than doubled for patients receiving volasertib* and LDAC versus LDAC alone (31% versus 13.3%).
Volasertib* is an investigational compound that inhibits enzymes called Polo-like kinases (Plks). Plk1 is the best characterized kinase of the Plk family. Inhibition of Plk1 by volasertib* ultimately results in cell death (apoptosis).4 By inhibiting Plk1 activity, the extremely high cell division that is characteristic of AML should be blocked, which may result in cancer regression.
The most common non-haematological adverse events for patients receiving the combination treatment were decreased white blood cells with fever and infections and gastrointestinal side effects. These side effects were clinically manageable and were expected given the mechanism of action of volasertib*.3,5 
"As with other rare and life threatening diseases, the need for new treatment options in AML is very high. Boehringer Ingelheim is committed to research in areas of unmet medical need, including those in rare diseases." commented Prof. Klaus Dugi, Chief Medical Officer, Boehringer Ingelheim. "We are pleased to see that volasertib* has shown promising overall survival results in this clinical trial and we are optimistic that the drug will further demonstrate its potential benefit in this rare disease in the ongoing Phase III study."
Volasertib* was awarded Breakthrough Therapy Designation by the U.S. Food and Drug Administration (FDA) in 2013 and Orphan Drug Designation by the FDA and the European Commission in 2014. It is currently being investigated in combination with LDAC in a randomised, double-blind, multi-centre, controlled Phase III clinical trial for AML called POLO-AML-2.
Indication
Acute Myeloid Leukaemia (AML)
Product
Volasertib*
*Volasertib is an investigational compound and is not yet approved. Its safety and efficacy have not yet been fully established.
References
 Jemal A, et al. Cancer Statistics, 2009; CA Cancer J Clin 2009;59:225-249
Deschler B et al. Acute Myeloid Leukemia: Epidemiology and Etiology. Cancer. 2006;107(9):2099-107
Döhner, H, et al. Randomized, phase 2 trial comparing low-dose cytarabine with or without volasertib in AML patients not suitable for intensive induction therapy. Blood. 2014; prepublished 8 July 2014; DOI 10.1182/blood-2014-03-560557
Schöffski P. Polo-Like Kinase (PLK) Inhibitors in Preclinical and Early Clinical Development in Oncology. Oncologist. 2009;14(6):559-570
Döhner H, et al. Phase II evaluation of volasertib (BI 6727) + low-dose cytarabine (LDAC) versus LDAC monotherapy in patients with acute myeloid leukemia (AML): focus on genetic results. Abstract S587 at the 18th Congress of the European Hematology Association (EHA) 2013, Stockholm, Sweden