Roche's RoACTEMRA receives CHMP positive opinion in Europe for use in patients with early rheumatoid arthritis (RA) not previously treated with methotrexate (MTX)
Roche announced that RoACTEMRA (tocilizumab, also known as ACTEMRA) has received a positive opinion from the Committee for Medicinal Products for Human Use for use in Europe…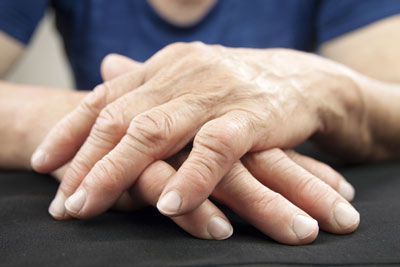 Roche (SIX: RO, ROG; OTCQX: RHHBY) announced today that RoACTEMRA (tocilizumab, also known as ACTEMRA) has received a positive opinion from the Committee for Medicinal Products for Human Use (CHMP) for use in Europe in patients not previously treated with MTX with severe, active and progressive RA (early RA). Treating the disease at this critical early phase, within two years after diagnosis, may prevent irreversible damage to joints and long-term disability.1,2
Research suggests that there could be an opportunity to change the course of RA in the early stages of the disease through intense and effective treatment.3 Biologics are not commonly used in early RA,4 but effective treatment could play an important role in halting disease progression.5
"This positive opinion for RoACTEMRA for people with early stage RA is an important step toward making it available to more patients," said Sandra Horning, M.D., Head of Global Product Development and Chief Medical Officer at Roche. "If approved, RoACTEMRA would be the first IL-6 receptor antagonist available for patients in the early stages of the disease."
The CHMP decision is based on data from the phase III FUNCTION study, which assessed the efficacy, safety and prevention of structural joint damage in patients with early moderate-to-severe RA (defined as ≤2 years since diagnosis) not previously treated with MTX. The study met its primary endpoint, demonstrating that patients who received RoACTEMRA in combination with MTX or as a single agent therapy (monotherapy) experienced a significantly greater improvement in disease activity (DAS28 remission) after 24 weeks compared to patients who received MTX alone.1 It was also demonstrated that treatment with RoACTEMRA with and without MTX achieved greater inhibition of structural joint damage compared with MTX alone.1 At 24 weeks, the overall safety of RoACTEMRA in this early RA population was consistent with its known safety profile seen previously in other RoACTEMRA studies in RA.1
References
Burmester G, et al. Tocilizumab (TCZ) in combination and monotherapy versus methotrexate (MTX) in MTX-naïve patients (pts) with early rheumatoid arthritis (RA): Clinical and radiographic outcomes from a randomized, placebo-controlled trial. Oral presentation at EULAR, 2013
Yilmaz S, et al. Early intervention in the treatment of rheumatoid arthritis: focus on tocilizumab. Ther Clin Risk Management 2013;9:403–8.
Anderson JJ, Wells G, Verhoeven AC, Felson DT. Factors predicting response to treatment in rheumatoid arthritis: the importance of disease duration. Arthritis Rheum. 2000;43:22–29.
Smolen J, et al. EULAR recommendations for the management of rheumatoid arthritis with synthetic and biological disease-modifying antirheumatic drugs: 2013 update. Ann Rheum Dis 0:1–18. doi:10.1136/annrheumdis-2013-20457
Combe B, et al. Five-year favorable outcome of patients with early rheumatoid arthritis in the 2000s: data from the ESPOIR cohort. J Rheumatol 2013;40:1650-7.
Symmonds et al. The global burden of rheumatoid arthritis in the year 2000. Available at: http://www.who.int/healthinfo/statistics/bod_rheumatoidarthritis.pdf (Accessed March 2014).