International College of Neuropsychopharmacology (CINP) calls on governments to reverse 'disturbing' trend of lack of new drugs for the 10% of the global population affected by brain diseases
Posted: 2 December 2014 | The International College of Neuropsychopharmacology
The International College of Neuropsychopharmacology (CINP) has published a paper in Nature Reviews Drug Discovery on how global governments must act to address the dearth of new drugs for central nervous system (CNS) diseases…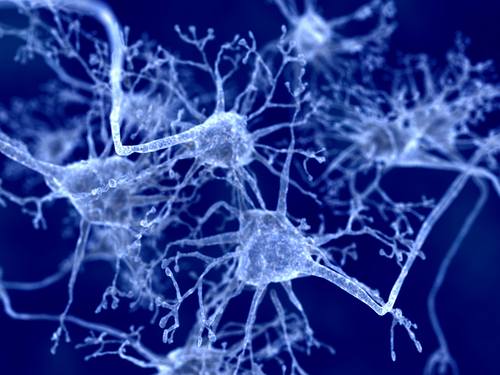 The International College of Neuropsychopharmacology (CINP) has today published a paper in Nature Reviews Drug Discovery on how global governments must act to address the dearth of new drugs for central nervous system (CNS) diseases.
CNS diseases, and in particular, mental health disorders, are the unrecognised health challenge of the 21st century1. Currently, at least 10% of the global population is affected by a mental health disorder, with up to 700 million people living with a mental health disorder in 20102. The estimated global economic cost of mental health disorders for 2010 was approximately $2.5 trillion, with a projected cost for 2030 of $6 trillion3.
Dr Peter Andersen, Innovation Fund Denmark and joint lead author of the paper said "A third of people will develop a brain disorder, however, the majority of people are unaware of the prevalence of brain disease and its burden on society. Despite the clear importance of research into this area, mental health has been increasingly ignored from an investment perspective with the result that there is a lack of novel drugs in the pipeline for brain diseases".
Professor Anthony Phillips, Past President of CINP and joint lead author of the paper said "Despite the assumption that therapeutic targets in brain disease have been fully investigated, this is not the case and there is still much to do in researching the basic biology of the brain. It is accepted that many current drugs have serious flaws, providing significant opportunity to develop compounds based on new targets that address the issues of low efficacy and poor tolerability. For this reason, CINP has set out an action plan to facilitate greater collaboration between investors, researchers, regulators and payors in order to develop new partnerships to accelerate CNS drug discovery".
CINP convened a Summit of leaders in the field of CNS diseases to address the lack of new drugs in the pipeline. The result of the Summit was the CINP White Paper 'Innovative partnerships to accelerate CNS drug discovery for improved patient care' which makes recommendations to governments in the EU, North America, Japan and other countries to address the huge unmet need for improved treatment of brain diseases. 
The CINP White Paper sets out a 10 point action plan to enable companies and researchers to exploit advances in science to develop innovative medicines, which both improve the quality of life for those affected by brain disease and reduce the burden to healthcare systems.
Race T, Parkes R, Clark M. Psychiatric disorders: The 21st century health challenge. Deutsche Bank Markets Research. Deutsche Bank A/G London 2013
Patel V & Saxena S. Transforming lives, enhancing communities – innovations in global mental health. N Engl J Med. 2014; DOI: 10.1056/NEJMp1315214
Bloom DE, et al. The global economic burden of non-communicable diseases. 2011. Geneva: World Economic Forum