Pluristem's post nuclear exposure study in primates a success
Pluristem Therapeutics announced the promising results of its non-human primates (NHP) pilot study for PLX-R18 as a treatment for Acute Radiation Syndrome (ARS).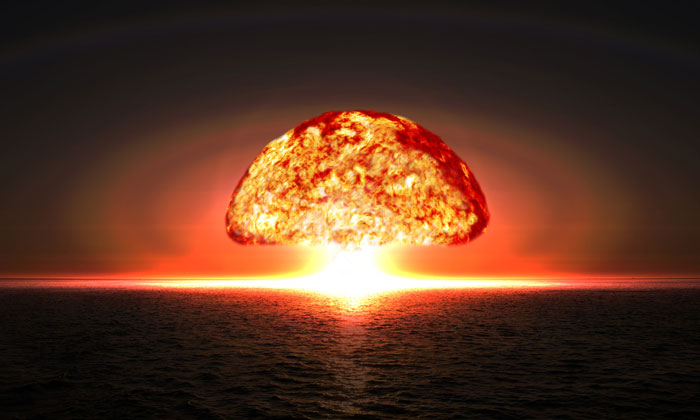 The study, conducted and funded by the National Institute of Allergy and Infectious Diseases (NIAID), part of the National Institutes of Health (NIH), was designed to assess the safety and efficacy of PLX-R18 following intramuscular injection into irradiated and non-irradiated NHPs.
Efficacy measures included survival as well as level of bone marrow function, which is affected by exposure to high levels of radiation as may occur in a nuclear accident or attack.
Improved survival
While this pilot study was not powered to demonstrate statistical significance, all cohorts treated with PLX-R18 showed improved survival compared to cohorts that received placebo. The two lower dosages, 4 and 10 million cells per kilogram body weight, resulted in an 85% survival rate in irradiated NHPs compared to a 50% survival rate in the placebo treated control group. This pilot study also demonstrated a trend towards enhanced neutrophil and lymphocyte recovery.
Adverse effects
No serious adverse reactions were observed in non-irradiated NHPs, suggesting that in scenarios requiring the rapid treatment of large populations, such as in the case of a nuclear emergency, no determination of an individual's level of exposure would be required prior to treatment.
These data will help inform a pivotal study designed to meet the requirements for a Biologics License Application (BLA) submission under the FDA's Animal Rule regulatory pathway.
"These findings are in line with what we've seen in previous studies and strengthen our commitment to delivering a ready-to-use treatment to counteract the devastating effects of ARS," said Zami Aberman, Co-CEO and Chairman of Pluristem.
"The transition from small to large animals has always been a challenge in therapeutic product development, and the success of this study marks a significant milestone. Our unique, multifactorial PLX-R18 cell therapy was developed to repair the body's ability to produce all three blood lineages in a timely manner. This therapy would protect patients from severe infection, anaemia and haemorrhage, saving lives in the case of a nuclear event. We are pleased that these findings support this treatment's efficacy and are looking forward to results from further studies," added Aberman.
"Following this successful trial, we look forward to continuing our discussions with U.S. government agencies regarding continued support for a pivotal trial," said Yaky Yanay, Co-CEO and President of Pluristem.
"We are confident that PLX-R18 can serve as a powerful tool for governments to protect their citizens against the devastating health impact of potential exposure to nuclear radiation. We are proud to have developed a treatment that could save many lives."