Study of next-generation investigational HIV-1 maturation inhibitor shows positive results in preventing viral replication via different mechanism of action than current therapies
Posted: 26 February 2015 | Bristol-Myers Squibb Company
Bristol-Myers Squibb Company announced data supporting the clinical development of BMS-955176, an investigational component designed to prevent the maturation of HIV-1…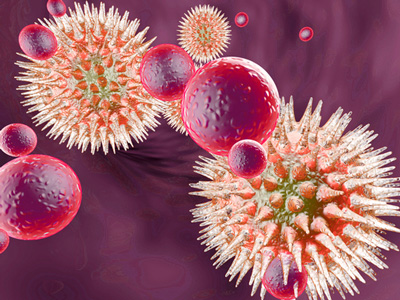 Bristol-Myers Squibb Company (NYSE:BMY) today announced data supporting the clinical development of BMS-955176, an investigational component designed to prevent the maturation of HIV-1. Presented yesterday in a late-breaking oral presentation and a poster presentation at the 2015 Conference on Retroviruses and Opportunistic Infections (CROI) in Seattle, the Phase IIa study findings confirm the antiretroviral activity of BMS-955176 as an HIV-1 maturation inhibitor and support its further clinical development.
BMS-955176 is designed to inhibit one of the last steps of the HIV-1 viral lifecycle, resulting in the release of immature non-infectious HIV-1 particles to potentially provide a new approach to attacking the virus. In the proof-of-concept study, this next-generation maturation inhibitor drug candidate demonstrated antiviral activity in the presence of baseline HIV mutations not responsive to bevirimat, an earlier maturation inhibitor investigational candidate. BMS-955176 achieved maximum median declines of -1.70 log10 c/mL in HIV-1 RNA at a dose of 40 mg once daily, with a plateau of ~1.64 log10 c/mL observed at 40–120 mg once daily. The study's primary endpoint of change in HIV-1 RNA from baseline to Day 11 of greater than -1 log10 c/mL in HIV-1 RNA was met.
"Targeting HIV-1 later in its viral lifecycle is an important progression for antiviral therapy," said Dirk Schürmann, M.D., Charité Research Organisation GmbH, Berlin, Germany. "The need for new drug classes is growing, as patients start treatment earlier, stay on treatment longer, develop viruses that are cross-resistant to multiple classes, and face long-term safety and tolerability issues associated with some of the current HIV therapies. Early data on BMS-955176 illustrate that it is a viable maturation inhibitor candidate for further study."
Maturation is one of the final steps in the lifecycle of HIV, and it occurs when the virus breaks connections between structural proteins, which allow them to undergo changes that result in the production of fully mature infectious virus particles that are subsequently released from cells, with the ability to infect new CD4+ cells. BMS-955176 is designed to inhibit the last cleavage step in the HIV maturation process, and by doing so, to block the virus from becoming mature and infectious.
In this proof-of-concept study, BMS-955176 showed similar maximum median declines in HIV-1 RNA against un-mutated ("wild-type") HIV-1 or HIV-1 with naturally-occurring mutations ("gag polymorphisms") at doses of 40, 80, and 120 mg once daily. There were no deaths, serious adverse events, adverse events (AEs) leading to discontinuation, grade 3–4 related AEs or clinically relevant grade 2–4 laboratory abnormalities. With all reported AEs except for G1-2 diarrhea in 4 subjects on BMS-955176, the same or greater percentage of subjects on placebo reported AEs as compared to subjects receiving BMS-955176. Subjects receiving placebo reported headache (42%), abnormal dreams (25%), night sweats (8%), and diarrhea (0%).
There are now 34 million people infected with HIV globally, and more than two decades of treatment advances are helping many of them live longer than ever. As the patient population ages and patients are on treatment longer, those developing resistance to existing regimens and classes, or who are unable to tolerate current available treatments, is increasing. This drives the need for new drug classes that not only attack the virus in novel ways, but also help preserve future treatment options, especially for treatment-experienced patients. Bristol-Myers Squibb's HIV pipeline is primarily aimed at addressing the significant and growing unmet medical needs of individuals living with HIV, especially among treatment-experienced patients in need of new treatment options.
"We are encouraged by the early data on BMS-955176, which support continued research of the next-generation investigational treatment for HIV," said Douglas Manion, M.D., head of Specialty Development, Bristol-Myers Squibb. "Together with our investigational attachment inhibitor and currently marketed therapies, we are continuing our decades-long commitment to HIV research and development by seeking to build an array of treatment options designed to address the unmet needs of all people living with HIV, from those who are new to treatment, to the growing group of treatment-experienced patients with limited choices among available regimens."
Study Design and Results
The Phase IIa, randomized, multi-part trial evaluated BMS-955176 antiviral activity, safety, and exposure-response during 10 days of monotherapy in 40 HIV-1, subtype B-infected patients with HIV-1 RNA ≥5000 c/mL and CD4+ T-cell counts ≥200 cells/µL. Patients were randomized 1:1:1:1 to dose groups of 5, 10, 20 or 40 mg, and then 4:1 to receive an oral suspension of BMS-955176 (n=48) or placebo once daily (n=12) for 10 days. Twenty additional subjects were later randomized to 80 and 120 mg once-daily dose groups. The primary endpoint was change in HIV-1 RNA from baseline to Day 11, and safety and exposure-response were secondary endpoints.
Median change in HIV-1 RNA from baseline to Day 11 ranged from −0.15 to −1.36 log10 c/mL, and maximum median change between baseline and Day 24 (study discharge) ranged from −0.50 to −1.70 log10 c/mL across the BMS-955176 groups. There was an increase in maximum median response over the range of 5–40 mg, which plateaued at ~–1.64 log10 c/mL at doses of 40–120 mg. Maximum median declines in HIV-1 RNA were similar for the 40–120 mg once-daily dose groups regardless of baseline Gag polymorphisms (positions evaluated: V362, Q369, V370, and T371).