Probiodrug to present data on its Anti-pGlu-3 Abeta monoclonal Antibody at the 12th International Conference on Alzheimer's and Parkinson's Diseases
Posted: 20 March 2015 | Victoria White
Probiodrug has announced that the company will present data on its specific pGlu-Abeta mouse antibody 17/1 at AD/PDTM 2015 in Nice, France…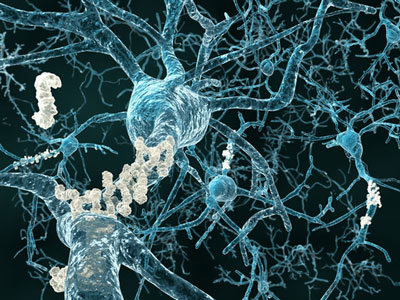 Probiodrug, a biopharmaceutical company developing novel therapeutic solutions to treat Alzheimer's disease, has announced that the company will present data on its specific pGlu-Abeta mouse antibody 17/1 at the 12th International Conference on Alzheimer's and Parkinson's Diseases and Related Neurological Disorders (AD/PD™ 2015) in Nice, France.
 Data presented result from a collaboration between Probiodrug and the research team led by Professor Cynthia Lemere from the Center for Neurologic Diseases at the Brigham and Women's Hospital and Harvard Medical School, Boston, MA. The poster will be presented on Saturday 21st March 2015 as part of the session entitled "Beta-Amyloid Diseases – Therapeutic Targets & Mechanisms for Treatment: Abeta, truncated & pGlu-Abeta".
Anti-pGlu-3 abeta monoclonal Antibody Ig isotype affects plaque clearance
The study addressed specifically the effect of the antibody's Ig isotype on microglia-mediated Abeta plaque clearance in an in-vitro phagocytosis assay using brain tissues from 20-month-old APP dE9 mice. Antibodies used were Mouse IgG1, IgG2a and an IgG2a mutation displaying reduced capacity of complement activation, which all have similar affinity to the pGlu-Abeta epitope. The effects were evaluated by staining and quantifying plaques (immunofluorescence/histochemistry) and by biochemical ELISA's in order to determine the levels of various Abeta variants in the brain homogenates. It was found that the mouse pGlu-Abeta IgG2a antibody was the most efficient, followed by the mutated IgG2a form while the IgG1 was the least effective in clearing Abeta plaques.
Inge Lues, Chief Development Officer at Probiodrug, commented: "These findings were important for Probiodrug in selecting the IgG subtype for Probiodrug's Humanized and De-immunized human pGlu-Abeta antibody PBD-C06."
Poster details
Title: ANTI-PGLU-3 ABETA MAB IG ISOTYPE AFFECTS PLAQUE CLEARANCE
Authors: Helen Crehan1,2, Jens-Ulrich Rahfeld3,4, Holger Cynis4, Kevin X. Le1, Martin Kleinschmidt3,4, Brian O'Nuallain1,2, Hans-Ulrich Demuth3,4, Inge Lues3, Stephan Schilling3,4, Cynthia A. Lemere1,2
Center for Neurologic Diseases, Brigham and Women's Hospital, Boston, MA USA
Harvard Medical School, Boston, MA, USA
Probiodrug AG, Halle (Saale), Germany
Fraunhofer Institute for Cell Therapy and Immunology, Department of Drug Design and Target Validation, Halle (Saale), Germany
For more information about Probiodrug AG (Euronext Amsterdam: PBD), please visit www.probiodrug.de.