Pfizer appoints Dr Charles Reay Mackay as Chief Scientific Officer, Inflammation and Immunology Research Unit
Posted: 31 March 2015 | Victoria White
Pfizer Inc. has announced that Charles Reay Mackay will join the company as Chief Scientific Officer for Pfizer's Inflammation and Immunology Research Unit…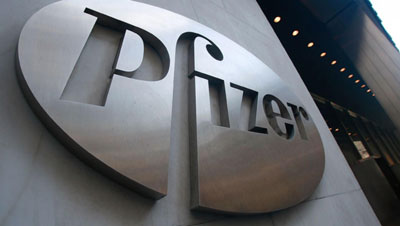 Pfizer Inc. has announced that Charles Reay Mackay PhD will join the company as Chief Scientific Officer for Pfizer's Inflammation and Immunology Research Unit.
Professor Mackay will report directly to José-Carlos Gutiérrez-Ramos PhD, group vice president of BioTherapeutics Research & Development, and will be based in Pfizer's R&D hub in Cambridge, MA.
"Professor Mackay's research has focused on understanding the fundamental mechanisms that regulate the immune system, developing new monoclonal antibody treatments for inflammation and exploring strategies to prevent inflammatory diseases through gut microbe/epithelial barrier modulation," said Dr. Gutiérrez-Ramos. "Professor Mackay brings to Pfizer a unique combination of scientific expertise, academic credentials and entrepreneurial spirit. His deep commitment to drug discovery and his unique skill set will help advance Pfizer's position as a global leader in inflammation and a collaborator of choice within the Cambridge community and beyond."
Professor Mackay will join Pfizer from Monash University in Australia, where he is a research fellow, and the Charles Perkins Center within the Faculty of Medicine at Sydney University, where he was Chair of Diabetes. He has authored more than 160 peer-reviewed scientific publications and is a member of the Australian Academy of Science and was an Australia Fellow at the National Health and Medical Research Council of Australia.
"Inflammation and Immunology" is one of Pfizer's key therapeutic areas
"I am privileged to be joining a world-class team of scientists that has made an important contribution to the field of Inflammation and Immunology research," said Professor Mackay. "We have an important opportunity to advance a robust pipeline of novel agents that target the root cause of inflammation at a molecular level across several disease areas such as inflammatory bowel disease (IBD), lupus, psoriasis, Chronic Obstructive Pulmonary Disorder and other chronic diseases. We will also pursue other novel approaches that could help transform the way inflammatory diseases are treated."
Inflammation and Immunology is one of Pfizer's key therapeutic areas, where Pfizer has a unique opportunity to bring important potential new therapies to patients in need. As of February 2015, the Inflammation and Immunology pipeline includes 19 programmes from Phase 1 through Registration.
For more information about Pfizer, please visit www.pfizer.com.