Preclinical data from novel SYN-005 programme for the treatment of Pertussis presented at ECCMID 2015
Posted: 27 April 2015 | Victoria White
Preclinical data from Synthetic Biologics' novel SYN-005 programme for the treatment of Pertussis were presented in two posters at ECCMID 2015…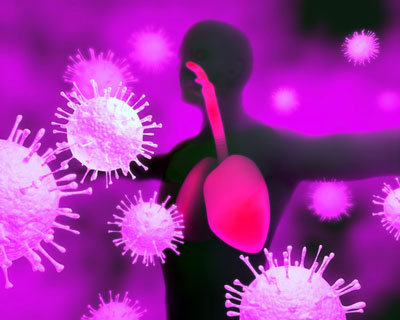 Preclinical data from Synthetic Biologics' novel SYN-005 programme for the treatment of Pertussis were presented in two posters at the 25th European Congress of Clinical Microbiology and Infectious Diseases (ECCMID) 2015.
Pertussis is a highly contagious disease caused by the bacteria Bordetella pertussis (B. pertussis) with symptoms that include severe coughing and subsequent breathing difficulties. Antibiotic use does not have a major effect on the disease course because, while it can eliminate the B. pertussis bacteria from the respiratory tract, it does not neutralise pertussis toxin. This secreted toxin is a major cause of disease virulence as it paralyzes the immune system, causes the white blood cell count to increase (sometimes to levels that block blood flow through the lungs), and predisposes infants to severe pneumonia.
SYN-005 being developed to target and neutralise the pertussis toxin
Pertussis can be fatal in infants; therefore, attacking pertussis toxin in infants is an urgent unmet medical need. According to the World Health Organization (WHO), there are approximately 50 million worldwide cases of whooping cough each year, leading to an estimated 300,000 deaths, primarily among young, unvaccinated infants. Synthetic Biologics is developing SYN-005 through its Exclusive Channel Collaboration with Intrexon Corporation and academic researchers at The University of Texas to target and neutralise the pertussis toxin in order to reduce morbidity and mortality in infected infants.
The "Antibody Cocktail Effectively Treats Pertussis in a Baboon Disease Model" poster summarised preclinical efficacy data that support advancing Synthetic Biologics' novel monoclonal antibody combination (hu1B7 and hu11E6), SYN-005, toward the clinic. The poster presented key data from both murine and non-human primate models with the following conclusions:
In the murine model, prophylactic administration of hu1B7 and hu11E6, both individually and in combination, completely blocked the rise in white blood cell count that is characteristic of the disease and reduced bacterial colonization in the lungs.
In the non-human primate model, therapeutic administration of SYN-005 reversed the rise in white blood cell count and accelerated the clearance of pertussis bacteria.
SYN-005 has therapeutic potential to diminish morbidity, long-term complications and mortality from Pertussis in critically ill infants
The second poster, entitled "Spontaneous Identification of Bordetella bronchiseptica in a Baboon Colony: Potential Ramifications for Bordetella pertussis Modelling" presented data that further evaluated 16 non-human primates and provided new information important to the future use of this model.
"The data suggest that SYN-005 has therapeutic potential to diminish morbidity, long-term complications and mortality from Pertussis in critically ill infants," said Jennifer Maynard, Ph.D., Associate Professor at The University of Texas at Austin's McKetta Department of Chemical Engineering. "In addition, the data support a prophylactic approach for use in newborns that has the potential to save thousands of lives annually, particularly in the developing world where the unmet need is greatest."
"Presenting at the ECCMID meeting allowed us to highlight both the therapeutic and prophylactic potential of SYN-005," stated Mike Kaleko, M.D., Ph.D., Senior Vice President, Research and Development for Synthetic Biologics. "This research provides a strong body of evidence as Synthetic Biologics seeks non-dilutive funding to support advancing SYN-005 to the clinic."