Domainex granted US and EU patents for its lead programme, targeting IKK epsilon and TBK1
Posted: 11 May 2015 | Victoria White
US and EU Patent Offices have granted Domainex patents for the first generation of inhibitor compounds in its lead programme targeting IKK epsilon and TBK1.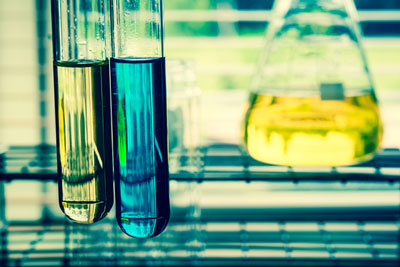 The US and European Patent Offices have now granted Domainex patents US 8,962,609 and EPA 11738026.1 for the first generation of inhibitor compounds in its lead programme targeting IKK epsilon and TBK1.
Domainex is a biotech company developing a pipeline of cutting edge, first-in-class preclinical drugs based upon two target families: the challenging pro-inflammatory kinases IKK epsilon and TBK1; and the epigenetic lysine methyl-transferase enzymes.
Domainex recently received an Innovate UK government grant which will enable it to progress the TBK1/IKKε programme to IND-ready status in inflammatory diseases including chronic obstructive pulmonary disease (COPD) and psoriasis. The programme is approaching candidate selection and has already shown activity in disease models of inflammation and COPD.
Domainex is in discussions with potential partners to progress the programmes in COPD and psoriasis
Dr Trevor Perrior, Research Director of Domainex, said, "These two Patent Offices have recognised that our inventions have given us a distinctive position in this area which we are exploiting, with the assistance of an Innovate UK grant, to develop new medicines. On this basis we anticipate securing additional world-wide intellectual property rights that will further extend our proprietary position."
Dr Eddy Littler, Chief Executive Officer of Domainex, said: "We are delighted to have had our first patents on IKK epsilon/TBK1 inhibitors granted in the USA and Europe. These intellectual property rights are central to Domainex's proprietary position in this area and its application to the treatment of diseases such as COPD and psoriasis which are of global importance and with large unmet clinical need."
Domainex's R&D portfolio has a focus on targets for inflammation and cancer treatments and the Company is in discussion with potential partners to work with Domainex to take these programmes forward.