Alnylam files Clinical Trial Application for ALN-AAT for the treatment of Alpha-1 Liver Disease
Posted: 21 May 2015 | Victoria White
Alnylam has filed a Clinical Trial Application to initiate a Phase 1/2 clinical trial with ALN-AAT for the treatment of alpha-1 liver disease…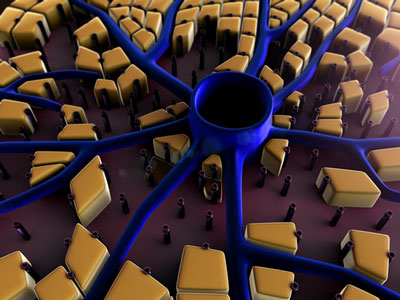 Alnylam Pharmaceuticals has filed a Clinical Trial Application (CTA) with the UK Medicines and Healthcare products Regulatory Agency (MHRA) to initiate a Phase 1/2 clinical trial with ALN-AAT, a subcutaneously administered investigational RNAi therapeutic targeting alpha-1 antitrypsin (AAT) for the treatment of AAT deficiency-associated liver disease (alpha-1 liver disease).
As per the CTA filing, the intended clinical study of ALN-AAT will be performed in normal healthy volunteers, and, then, in subjects with alpha-1 liver disease. ALN-AAT now becomes the Company's sixth clinical stage programme in its Genetic Medicine Strategic Therapeutic Area (STAr), the seventh clinical pipeline programme overall, and the fifth clinical programme employing the company's Enhanced Stabilization Chemistry (ESC)-GalNAc delivery technology. Consistent with previous guidance, the company expects that following approval of the CTA, it will initiate the Phase 1/2 study in late 2015, with initial data expected to be reported in early 2016.
ALN-AAT achieved robust knockdown of serum AAT in preclinical studies
In addition, Alnylam scientists presented new preclinical data in an oral presentation at the Digestive Disease Week (DDW) meeting. Amongst other reported research findings, new data showed a robust knockdown of serum AAT of up to 93% in non-human primates (NHPs) with monthly subcutaneous dosing and a wide therapeutic index.
"We believe ALN-AAT holds considerable promise as a novel therapeutic approach for the treatment of alpha-1 liver disease, an increasingly recognized clinical manifestation of alpha-1-antitrypsin deficiency where there is a significant unmet need and where liver transplantation is the only available treatment option. Our preclinical results, including new data presented at this year's DDW meeting, demonstrate that monthly subcutaneous doses of ALN-AAT achieves robust knockdown of serum AAT – the disease-causing protein – of up to 93% in NHPs, with highly durable effects and a wide therapeutic index. In earlier reported and recently updated studies, we've demonstrated that ALN-AAT can reduce liver levels of mutant AAT, improve histopathology associated with mutant AAT expression, and reduce liver fibrosis and the incidence of tumour formation in a mouse model of alpha-1 liver disease," said Akshay Vaishnaw, M.D., Ph.D., Executive Vice President of R&D and Chief Medical Officer of Alnylam.
"Alpha-1 liver disease is caused by expression of the mutant 'Z allele' of the AAT gene and misfolding of the Z-AAT protein, which then accumulates in liver cells and causes cellular damage. Individuals who are homozygous for the mutant Z allele make up approximately 95% of all people with AAT deficiency liver disease. These individuals have a lifetime risk of liver disease of 10% to 50%, which can manifest as cholestatic disease, chronic hepatitis, cirrhosis, and hepatocellular carcinoma," said Jeffrey Teckman, M.D., Professor in the Department of Pediatrics and Director of Paediatric Gastroenterology and Hepatology at Saint Louis University School of Medicine. "I am encouraged by the preclinical data with ALN-AAT, and if these results extend in clinical studies, I believe that this investigational RNAi therapeutic has the potential to become an important treatment option for the management of alpha-1 liver disease."