Eureka Therapeutics and Boehringer Ingelheim enter into antibody research agreement
Posted: 22 May 2015 | Victoria White
Eureka Therapeutics and Boehringer Ingelheim have entered into a research agreement for the discovery of novel therapeutic antibodies in oncology…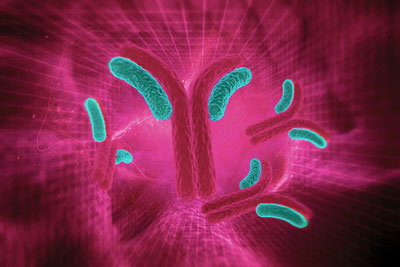 Eureka Therapeutics and Boehringer Ingelheim have entered into a research agreement for the discovery of novel therapeutic antibodies in oncology.
Eureka Therapeutics will apply its proprietary human sequence antibody libraries and its unique technology platform to identify antibodies recognising intracellular proteins, which represent approximately 90% of cancer-specific targets. Cancer-specific peptides that can be displayed via the MHC-complex (major histocompatibility complex) on the cell surface will be selected by Boehringer Ingelheim to develop better therapies for cancer patients, for whom treatment options are inadequate or non-existent. Boehringer Ingelheim will have the option to conduct further development and commercialisation of the antibodies. Under the terms of the agreement, Eureka Therapeutics will receive an undisclosed upfront technology access fee and research funding for each programme, and may receive technical success fees, option exercise fees, and other downstream payments.
Collaboration builds upon Eureka Therapeutics' success in discovery and development of fully human antibodies against intracellular oncogenes
"We are excited to partner with Boehringer Ingelheim, a leader in oncology research and development to develop next generation cancer immunotherapies targeting intracellular oncogenes", said Dr Cheng Liu, President and Chief Executive Officer of Eureka Therapeutics. "Intracellular oncogenes represent 90% of cancer-specific antigens, many of which were considered "undruggable targets" until recently. This collaboration builds upon Eureka's success in discovery and development of fully human antibodies against intracellular oncogenes. We look forward to working with Boehringer Ingelheim to advance the immuno-oncology frontier and address some of the most challenging unmet medical needs".
"This collaboration underlines our long-term commitment to oncology and our interest in exploring new target spaces with antibodies that recognise intracellular proteins. It will open up entirely new opportunities for the development of tumour cell- as well as immune cell-targeted therapies. We are looking forward to working closely with Eureka´s scientists to develop novel, effective therapies targeting cancers that have proved particularly difficult to treat in the past", said Dr Michel Pairet, Senior Corporate Vice President of Research and Non-clinical Development at Boehringer Ingelheim.