An interview with Ben Busby, National Center for Biotechnology Information (NCBI)
Posted: 26 May 2015 | Oxford Global Conferences
In the run up to the Next Generation Sequencing USA Congress & co-located Single Cell Genomics and Transcriptomics USA Congress, Oxford Global Conferences interviewed Ben Busby, Genomics Outreach Coordinator, NCBI…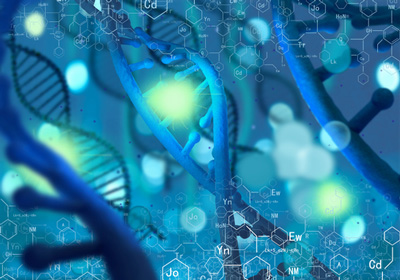 Following the success of Oxford Global Conferences' Next Generation Sequencing Congress series in both Europe and Asia, we are delighted to announce that the Next Generation Sequencing USA Congress and co-located Single Cell Genomics and Transcriptomics USA Congress will be coming to Boston on the 27th & 28th October 2015.
Over the two days, these prestigious congresses will bring together over 200 senior level attendees from both academia and pharmaceutical companies to discuss the most crucial challenges in the next generation sequencing and single cell fields.
Streams across the two days include:
NGS Technologies & Platforms in Genomics and Genetics Research
NGS Data Analysis Technologies & Platforms
Latest Case Studies on Cancer Drug Development, Immunotherapy and Microbiology
NGS: Clinical Applications & Diagnostics
Single Cell Genomics, Transcriptomics, Proteomics
Single Cell Analysis Technologies and Clinical Applications
To view the programme in full, along with the full list of speakers, download the Congress agenda here: http://www.nextgenerationsequencingusa-congress.com/download-agenda-marketing/
In the run up to the Next Generation Sequencing USA Congress & co-located Single Cell Genomics and Transcriptomics USA Congress, Oxford Global Conferences interviewed Ben Busby, Genomics Outreach Coordinator, National Center for Biotechnology Information (NCBI), and Chair, Bioinformatics Department, FAES. The NCBI have updated the format of, and ease of, access to over 20,000 annotated genomes; the vast majority of them microbial. They are in the process of indexing the exons of over 1 million samples from over 800,000 individuals housed in the dbGaP database at every position in the human genome. Ben's presentation will describe how NCBI has enhanced several of its genomics resources in the last several months.
When asked to give an overview of the availability of Genomic resources in the era of NGS sequencing, Ben commented:
Right now genomic data is being sequenced at an amazing rate – far outpacing data storage and processing capacity. What we are trying to do at NCBI and other places like EBI and DDBJ is to make data available worldwide. It not only democratizes the data but it also makes taxpayer funded data available to many more researchers.
At NCBI specifically, we have several petabytes of NGS data including DNA-seq data as well as RNA-seq and ChIP-seq data. Generally, our datasets can be separated into two classes, curated data sets as well as raw data, with GEO and RefSeq as examples of the former, and SRA and Genbank as examples of the latter. A great deal of the data in SRA comes from major players like Broad, BGI, Washington University and Sanger who are also doing huge amounts of sequencing. Sometimes they maintain curated data analysis sets which correspond to data submitted to NCBI. The Genomic Alliance for Global Health, among other things, helps ensure federated data access for everyone.
We also asked Ben to describe how people access genomic data, with him stating:
Given that data production is outpacing international data storage and process capacity, I would personally like to see the typical workflow change. Currently, the standard process is for investigators to dump data and reprocess it, although it would be much more efficient for them to stream small parts of the data. There is a fallacy out there that where one uses cloud infrastructure, one does not have to move or copy the data. Anyone who has extensively used cloud services is aware of this. What we would like people to do is to reliably map their data to a reference and then pull out just the data slices they need from however many data sets they want, and stream that in real time.
To read the full interview with Ben, along with our interview with Dr. Michael Fraser, Associate Director, CPC-GENE Prostate Cancer Genomics Program, Princess Margaret Cancer Centre on his use of NGS in Biomarker Development for Cancer Diagnostics/Therapeutics, please visit http://www.nextgenerationsequencingusa-congress.com/speakers/qa/
Register Today!
To register your interest in attending the Congress, please email Steph Punfield on [email protected] or call +44 (0)1865 248455. A limited number of discounts are available on a first-come-first-served basis – to find out more information, please email Steph on the email address above.
If you're on Twitter, make sure to follow us on @NGSUSCongress and join the Congress conversation on #NGSUS15.