Inovio partners with GeneOne Life Science for MERS vaccine clinical development
Posted: 3 June 2015 | Victoria White
Inovio has said it will advance its DNA vaccine for MERS into a Phase I clinical trial in healthy volunteers in a collaboration with GeneOne Life Science…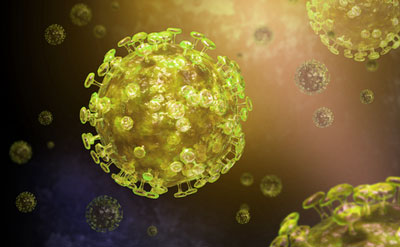 Inovio has said it will advance its DNA vaccine for MERS (Middle East Respiratory Syndrome) into a Phase I clinical trial in healthy volunteers in a collaboration with GeneOne Life Science.
MERS is a respiratory disease caused by a coronavirus, which is related to the severe acute respiratory syndrome (SARS) virus. Currently, there is no vaccine or effective treatment for this virus.
Inovio and GeneOne plan to start the clinical study of the DNA-based MERS vaccine before year end
Inovio and GeneOne will conduct a Phase I trial to evaluate the safety, tolerability and immunogenicity of Inovio's DNA-based MERS vaccine. The companies are currently conducting pre-IND activities and plan to start the clinical study before year end. GeneOne will conduct and fund the clinical study in return for milestone-based co-ownership of the immunotherapy. Upon successful completion of the study, the companies plan to jointly seek additional third party support and resources to further develop and commercialise this product.
In preclinical tests, INO-4500 showed robust and durable immune responses. Animals vaccinated with INO-4500 generated strong neutralising antibodies and robust CD8+ T cells to MERS antigens. These findings are vital given the importance of neutralising antibodies in preventing infection and the role T cells play in clearing infection by killing cells that harbor the virus.
MERS was first identified in humans in 2012. By the end of May 2015, health ministries reported that 23 countries had a combined 1,142 cases of MERS and 465 deaths, almost all in four Middle Eastern countries. The World Health Organisation (WHO) has said that there has been 25 laboratory-confirmed cases of MERS in the Republic of Korea since the beginning of May 2015.
MERS vaccine designed using Inovio's SynCon technology
Inovio's MERS vaccine was designed using Inovio's SynCon® technology to provide broad protective antibody and T-cell responses against multiple strains of MERS virus. Inovio's SynCon technology has the ability to activate immune responses against multiple disease-specific antigens and elicit broad protection against diverse unmatched strains of pathogens in humans. These DNA-based immunotherapy products have shown a favourable safety profile in clinical studies to date.
Dr J. Joseph Kim , President and CEO, said, "Inovio has again utilized its SynCon platform to generate a synthetic DNA immunotherapy candidate, INO-4500, that shows promise for providing an effective shield or treatment where there is none. What's most impressive about our candidate vaccine is that it is designed with the goal to universally protect against multiple and newly emergent strains of MERS. In light of the rapid spread of the recent Ebola outbreak, we want to be proactive in assessing the immunogenicity and safety of our MERS immunotherapy and be prepared to advance this product against this deadly virus in a timely manner."